For decades now, Nollywood has been one of the world's Big Three film industries in terms of output, alongside Hollywood and Bollywood. Banking on the streaming power of Africa's most populous country, the industry has attracted such major players as Netflix, Amazon Prime, and Showmax, all competing for compelling stories.
But for every successfully told story—The Meeting, King of Boys, Lionheart—there are films whose lack of depth, complexity, or simple storytelling elements have puzzled viewers. They have thin storylines buttered with flamboyance, and seldom are the country's many rich points-of-view represented. Even the national backend of historical events aren't being drawn upon as much as it should. The problem, of course, is the quality of screenwriting, which has led many to ponder why enough effort is not being out into that as is put into colourful cinematography.
Fortunately, there's an answer: adapting novels. Nigerian literature has the global acclaim that Nigerian cinema need only draw from, in the same way that Hollywood draws from American and European literatures so frequently that there is an Academy Award for Adapted Screenplay. From Half of a Yellow Sun and Beasts of No Nation, based on the respective novels by Chimamanda Ngozi Adichie and Uzodinma Iweala, to the Harry Porter, Game of Thrones, and The Lord of the Rings franchises, based on novels by J.K. Rowling, George R.R. Martin, and J.R.R. Tolkien, films and TV series adapted from books come with in-built audiences, and, most importantly, an already tested and working story. The late Biyi Bandele, a novelist himself, knew this, which is why he adapted Half of a Yellow Sun and, recently, The King's Horseman, from Wole Soyinka's play Death and the King's Horseman. Nollywood's filmmakers and producers would be smart to follow suit.
In no particular order, here are 20 well-received novels that would make thrilling films.
Lightseekers, Femi Kayode
Three students in a university town are killed, their gruesome murder becomes hot topic on social media, and an investigative psychologist named Philip Taiwo steps in. The novel uncovers a range of postcolonial violence and ills familiar to anyone who's lived in Nigeria for a stretch. Kayode is a scriptwriter, and he brings that quality here.
I Do Not Come to You by Chance, Adaobi Tricia Nwaubani
Kingsley Ibe, a young graduate, is disillusioned by the problems of contemporary Nigeria. He eventually resolves to learn internet fraud from Cash Daddy, his influential uncle. Throwing light on underrepresented areas of Eastern Nigeria, it's a story that seems ready-made for the big screen.
On Black Sisters' Street, Chika Unigwe
To better their lives, four African women move to Belgium for sex work. Little do they know how deep they are in an elaborate and cruel scheme. Their lives take very different turns. With its memorable characters and suspense, it would be a hit, especially as Netflix-backed films like Oloture and Citation reveal the industry's growing will to explore the darker hues of sex and its traps for womanhood.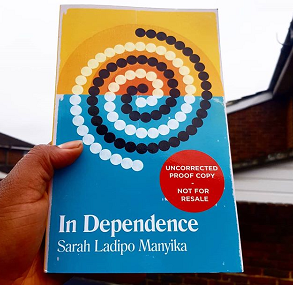 In Dependence, Sarah Ladipo Manyika
Manyika's novel is a poignant delve into the '60s, following the love story of Tayo and Vanessa from Ibadan to London. It is packed with electric college scenes, complex characters, and memorable dialogue, with spicy infusions of both localized and global interpretations of humor. The screenwriter can carve from its epic trajectory the transcendental power of love. A particular generation of Nigerians got to read this book through its recommendation as a JAMB examinations title. Many more would line up to watch it.
Fine Boys, Eghosa Imaseun
Nollywood films of the 2000s were flagrantly interested in the quirks of cultism and campus narratives, and the former's combination of terror and territory. Fine Boys is set in Benin City, a Southern Nigerian city with a pronounced history of violence. It collects an array of experiences familiar to anyone who's lived in and around the city. Its fresh angle and language will surely be a delight to see on-screen, especially if the characters and setting are executed well.
Stay with Me, Ayobami Adebayo
This stirring novel about a young couple trying to conceive a child is the kind of story that Nollywood loved telling in the 2000s. It is a recognizably Nigerian story, partly set in Ife and Lagos, and exploring family, marriage, love, adultery, and religion. It will require nuance to translate its quietness into an engaging film.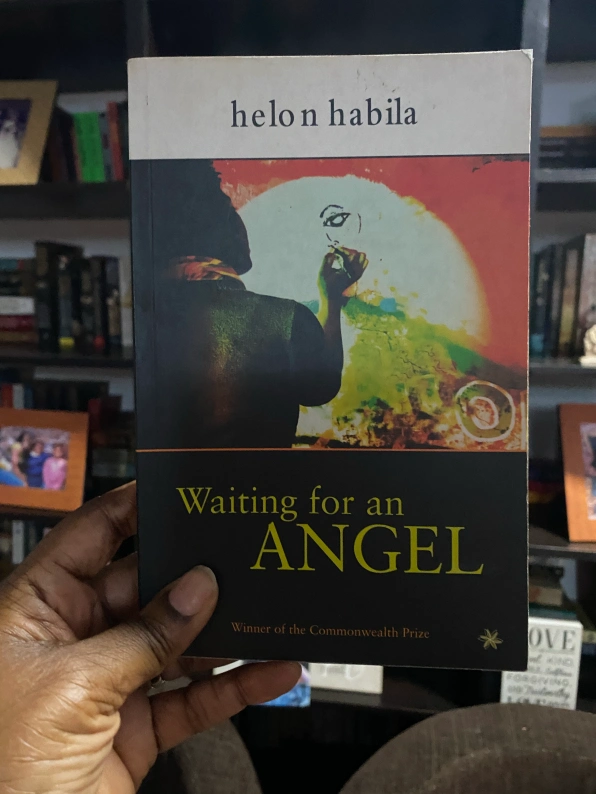 Waiting for an Angel, Helon Habila
The authoritarian excess of Nigerian military regimes is embedded in our cinematic tradition. Izu Ojukwu's '76, for instance, captures its relative sociopolitical concerns, arriving at an entertaining feature that isn't devoid of narrative complexity. Habila's Waiting for an Angel—a collection of fragmented stories which center on Lomba, a journalist who later becomes a political prisoner—can similarly be translated into film. Of course, given its shuttling between time periods, deliberate work would go into presenting a cohesive storyline.
The Fishermen, Chigozie Obioma
Obioma's startling novel of four brothers offers gothic elements. It enters the psychological rooms of a supernatural house, turning its belongings with both craze and carefulness. After the prophecy by a madman that the eldest brother will be killed by a fisherman, Ikenna is turned against his younger ones. What follows that life-changing event can be properly viewed through the precise lens of film: the storyline, the scenes, the actions and consequences—all are remarkably visual. If any contemporary novel must be made into a film, it's surely this.
A Man of the People, Chinua Achebe
Achebe's oeuvre is rightfully positioned at the zenith of modern African literature, but it hasn't yet translated gloriously into the world of film. On the notable occasion it was done as an NTA show, the iconic Pete Edochie played Okonkwo, the antihero of Things Fall Apart. Achebe's fourth novel, A Man of the People, follows Odili, a young teacher who lingers in the corridors of power just after Independence and is eventually corrupted.
Blackass, Igoni Barrett
This debut novel from A. Igoni Barrett is perhaps the most New School book on this list. Combining a Kafka-esque transformation with the craze of modern Lagos and a nuanced dive into the world of social media, it's an experimental film in the waiting. Its progression is similar to that of Uncut Gems, in which Adam Sandler's lead character never seems to sit down, flushed into activities that might have not been his making, but which he nevertheless corners into his advantage.
The Madhouse, TJ Benson
Benson's book is an eccentric story about the intersecting lives of a family. It follows with novelistic flagrance the development of the characters' lives. Considering that much of New Nollywood hasn't delved into the peculiarities of young Nigerians, The Madhouse offers an opportunity to reflect existence at the margins. Away from the much-depicted Lagos, it connects locations in the country's Middle-Belt, an area whose extensive forestry would make for interesting cinematography.
The Carnivorous City, Toni Kan
Kan's entry into culture were his erotic stories in Hints, the glossy magazine which was the darling of the Lagos middleclass in the 2000s. That vision enters The Carnivorous City, collecting an expansive part of the city's allure and damning failures. In it, a man arrives in Lagos to search for his missing brother. What he uncovers ruptures his knowledge of the city and perhaps of humanity. Seeing such scenes play out on screen would be a delight.
My Mind Is No Longer Here, Sylva Nze Ifedigbo
Having been pushed to their limits, four young men—Donatus, Haruna, Osahon, and Chidi—decide to leave the country. This trajectory is perhaps the most dominant in contemporary Nigerian society, owed in no small part to the country's many deficiencies. Through the use of well-placed flashbacks, Ifedigbo allows his characters dimensions, giving the storyline cinematic heft. It's not the most novel of ideas, but almost everyone will attest to the power of hope to illuminate the bleakest of lives.
New York, My Village, Uwem Akpan
Upon arriving in New York, Ekong discovers he's been wrong all his life. This American city reeks of racism and eye service, particularly in the publishing company where he's an intern. The story also tethers homewards, exploring the longstanding anger of his southern village against Igbo people, in the aftermath of the 1967-70 Biafran War. There are meetings which wound up strong emotions and story threads that are dramatic material.
Under the Udala Trees, Chinelo Okparanta
Set in '60s Nigeria, this is a tender tale of Ijeoma, a young girl resident in the small southeastern town of Ojoto. When her father is killed in an air raid, she's sent away by her depressed mother to stay with relatives. There she meets Amina, with whom she falls in love. The soft, sensual tussle with her sexuality in the backdrop of war makes for a truly remarkable story.
Season of Crimson Blossoms, Abubakar Adam Ibrahim
An affair develops between 55-year-old Hajiyya Bintu and 26-year-old Reza, a local gang leader who's also a political thug. Simmering between them are individual stories of their lost loves, pulling the duo. The story is set across Jos, Abuja, and other regions in the country's north, against the backdrop of social tensions. An adaptation of this should evokes both the sexual and the political in equal measure.
People of the City, Cyprian Ekwensi
Ekwensi's popular book might have the freewheeling nature of a story collection, but it's nevertheless one rich with vivid descriptions of an unnamed city that's quite evocative of Lagos. Its protagonist is Amusa Sango, a young crime reporter who doubles as the leader of a band. In his prowl through the city, he has to reconcile his motivations with its consistent let-downs, revealing a memorable character. A film adaptation will be decades late, but I'm sure a good production team will find suitable points from which to interpret the colorful premise of this novel.
Such A Beautiful Thing to Behold, Umar Turaki
In a small Nigerian town called Pilam, a disease known as The Grey affects the sight and makes one unable to see any other color besides grey. With strong incursions into the sufferer's mental state, it pushes most of its victims to suicide. The story of four siblings is central to the plot, intersecting with broader themes of love, loss, journeying, and hope. Its speculative elements and Turaki's description is filmic.
Welcome to Lagos, Chibundu Onuzo
It starts with Chike Ameobi, a former soldier who moves to Lagos to escape killing innocent civilians. Along his journey, he meets other wandering souls, and their stories peel into unseen facets of Nigerian lifestyle and security. Three factors—being contemporary, being tethered to the myth of Lagos, and the cacophony of voices—makes this novel fertile ground for a movie. To achieve a balanced story, the screenwriters must find ways to incorporate the several plot bits into one timeline.
Honey and Spice, Bolu Babalola
Romantic comedies are a favorite of burgeoning Nollywood filmmakers, and Babalola's debut novel is that. It enters the recognizable world of college students, following Kiki Banjo who's the host of a popular radio show. Its sole mission is to inspire the women of the Afro-Caribbean society at Whitewell University to steer clear of messy situationships. But Kiki herself falls for Korede, a handsome new student with whom she orchestrates a fake relationship to save face. ♦