Noor Naga's debut novel, If an Egyptian Cannot Speak English, is forthcoming on April 5, 2022, from Graywolf Press. It follows the twisted love story of an Egyptian American woman arriving at Cairo for the first time and an unemployed photographer.
The manuscript was picked by the Nigerian author A. Igoni Barrett as winner of the Graywolf Press Africa Prize. In a blurb, the Egyptian poet Matthew Shenoda said it is an "enthralling and nuanced" book, "by a writer whose powers are just becoming known."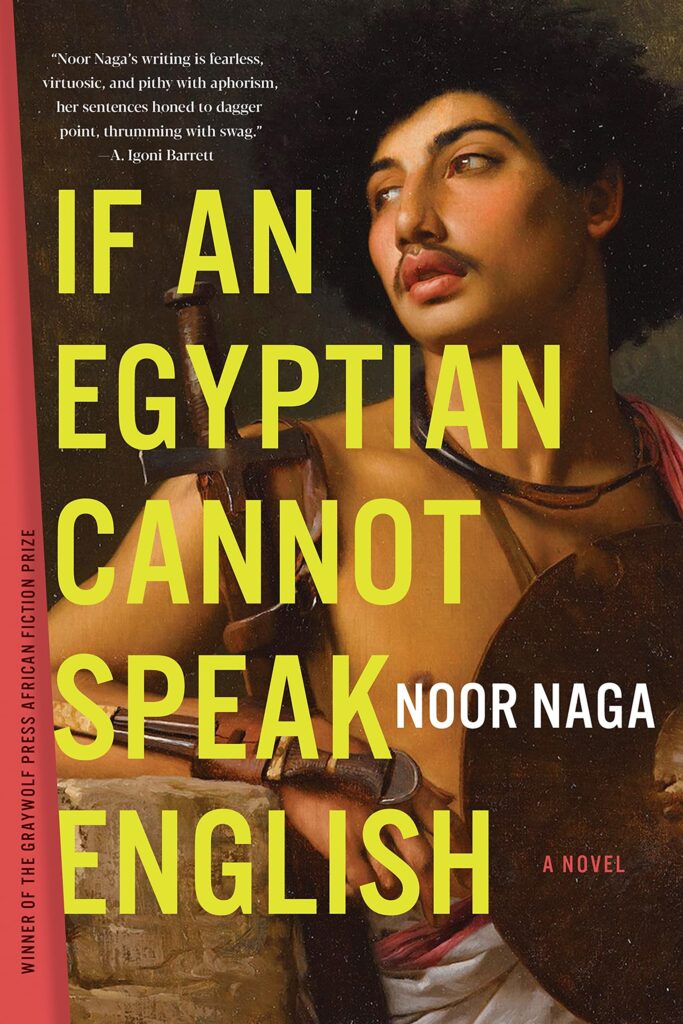 A synopsis:
In the aftermath of the Arab Spring, an Egyptian American woman and a man from the village of Shobrakheit meet at a café in Cairo. He was a photographer of the revolution, but now finds himself unemployed and addicted to cocaine, living in a rooftop shack. She is a nostalgic daughter of immigrants "returning" to a country she's never been to before, teaching English and living in a light-filled flat with balconies on all sides.

They fall in love and he moves in. But soon their desire—for one another, for the selves they want to become through the other—takes a violent turn that neither of them expected.

A dark romance exposing the gaps in American identity politics, especially when exported overseas, If an Egyptian Cannot Speak English is at once ravishing and wry, scathing and tender.

Told in alternating perspectives, Noor Naga's experimental debut examines the ethics of fetishizing the homeland and punishing the beloved . . . and vice versa. In our globalized twenty-first-century world, what are the new faces (and races) of empire? When the revolution fails, how long can someone survive the disappointment? Who suffers and, more crucially, who gets to tell about it?"
Noor Naga's 2020 novel-in-verse Washes, Prays won the Pat Lowther Memorial Award and the Arab American Book Award. She also won the 2017 Bronwen Wallace Award and the 2019 Disquiet Fiction Prize. Her work has appeared or is forthcoming in Granta, POETRY, and The Common. She was born in Philadelphia, raised in Dubai, studied in Toronto, and now lives in Alexandria, Egypt. She teaches at the American University in Cairo.