Poetry
Nomad, Romeo Oriogun
Griots Lounge Publishing | 2022
The Lambda Award-shortlisted poet's debut, Sacrament of Bodies, was an epochal moment in Nigerian poetry, exploring masculinity and queerness. His follow-up widens his range, taking in exile, history, slavery, colonialism and postcolonialism, and contemporary politics of identity. Its narrative of seeing and surviving the world takes us through the West African countries of Benin Republic, Togo, Burkina Faso, Mali, Ghana, Senegal, and Côte d'Ivoire.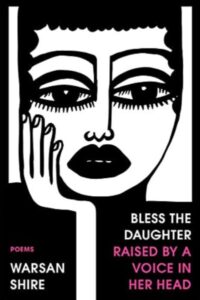 Bless the Daughter Raised by a Voice in Her Head, Warsan Shire
Random House, Chatto & Windus, & flipped eye | February, 2022 & March, 2022
In her debut full-length poetry collection, the Somali British poet breathes life into her world through the eyes of a girl who, without any parental care, gropes her way from childhood to adulthood. The poems explore migration, womanhood, trauma, and resilience.
Wild Imperfections, compiled by Natalia Molebatsi
Cassava Republic Press | February 22, 2022
This anthology features the work of Black women poets from Botswana to Brazil, including Nikki Giovanni, Diana Ferrus, Miriam Alves, Jackie Kay, NourbeSe Phillip, Cheryl Clarke, Lebogang Mashile, Staceyann Chin, Olumide Popoola, Makhosazana Xaba, Koleka Putuma, Safia Elhillo, Gabeba Baderoon, Warsan Shire, Ladan Osman, Anni Domingo, Elizandra Souza, and Jumoke Verissimo.
Against Heaven, Kemi Alabi
Graywolf Press | April 5, 2022
This debut collection of poetry investigates sexuality and language, and the ripples in-between. Hanif Adburraqib describes it "a book of delightful confrontations."
Content Warning: Everything, Akwaeke Emezi
Copper Canyon Press | April 5, 2022
The prolific novelist's debut poetry collection embodies a "spirit-led journey" of navigating desire, homesickness, abuse, and survival.
Manorism, Yomi Sode
Penguin | July 7, 2022
A contemplation of Black masculinity in Britain and the pressure of code-switching. Through the lens of the lives of Black British men, the poet explores family, trauma, and survival.
Woman, Eat Me Whole, Ama Asantewa Diaka
Ecco | April 5, 2022
A debut collection of poetry flitting between Ghana and the US, and exploring womanhood, beauty, the body, mind, and culture.
Before Them, We, edited by Jacob Sam-La Rose and curated by Ruth Sutoyé
flipped eye | March 3, 2022
Featuring 24 poets ranging from Gen Z to mature voices, this poetry anthology explores ancestral relationships. Contributors include Dzifa Benson, Inua Ellams, Belinda Zhawi, Michelle Tiwo, Nii Ayikwei Parkes, Hodan Yusuf, Ibrahim Hirsi, and Ola Elhassan.
A History of Disappearance, Sarah Lubala
Botsotso | March, 2022
The Congolese-born poet, whose work explores lingual limitations, arrives with her debut collection. The book considers pain, love, and the place of human beings in a world of hard experiences.
Nonfiction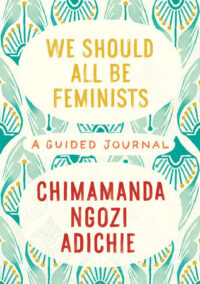 We Should All Be Feminists: A Guided Journal, Chimamanda Ngozi Adichie
Penguin Random House | March 1, 2022
The cultural icon returns with a guided journal based on her 2012 TEDx Talk and 2014 chapbook We Should All Be Feminists, which sold 750,000 copies in the US alone. This beautifully illustrated hardcover journal contains her most inspiring quotes, writing prompts, important events in the history of feminism, and an exclusive introductory essay. She was on the September 2021 cover of Open Country Mag, to mark the 15th anniversary of her second novel Half of a Yellow Sun.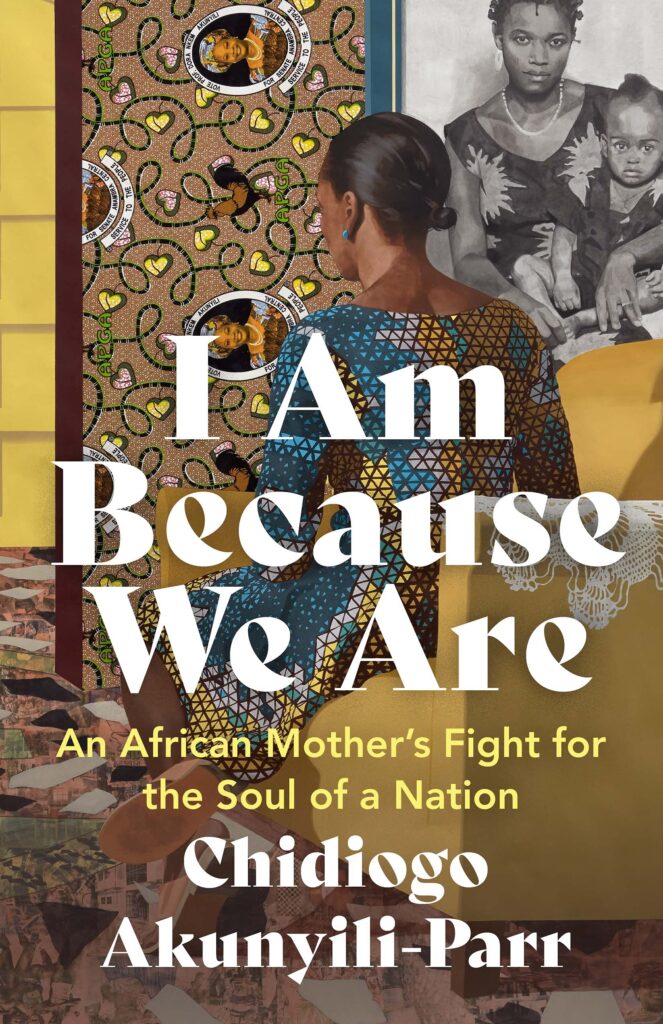 I Am Because We Are: An African Mother's Fight for the Soul of a Nation, Chidiogo Akunyili-Parr
House of Anansi Press | January 4, 2022
In her memoir, Akunyili-Parr recounts her mother Dora Akunyili's resilience in the face of discrimination, corruption, and danger. From her witnessing of the Biafran War to her rise in politics, her battle against fake drugs and the cost thereof, Dora Akunyili lived a daring life. Chidiogo Akunyili-Parr tells her mother's story in her mother's own voice.
North to Paradise, Ousman Umar, translated by Kevin Gerry Dunn
Amazon Crossing | March 1, 2022
When Ousman Umar was twelve years old, he left his small village in Ghana on a journey that would take him to Europe through a perilous route—the Sahara Desert. He encounters danger, violence, and racism, along with friendship, kindness, and hope.
A Black Boy at Eton, Dillibe Onyeama
Penguin | February 3, 2022
As only the second Black boy to study at the British college Eton and the first to complete his education there, Onyeama faced raw racism. Written at age 21, his memoir was first published in 1972 as Nigger at Eton. It is now being republished as part of the Black Britain: Writing Back project, a series curated by Bernardine Evaristo.
Asylum: A Memoir & Manifesto, Edafe Okporo
Simon & Schuster | June 7, 2022
Okporo fled danger in Nigeria for being a gay man, and sought refuge in the US. His memoir captures his experiences dealing with the tough immigration system and building a life for himself.
Fiction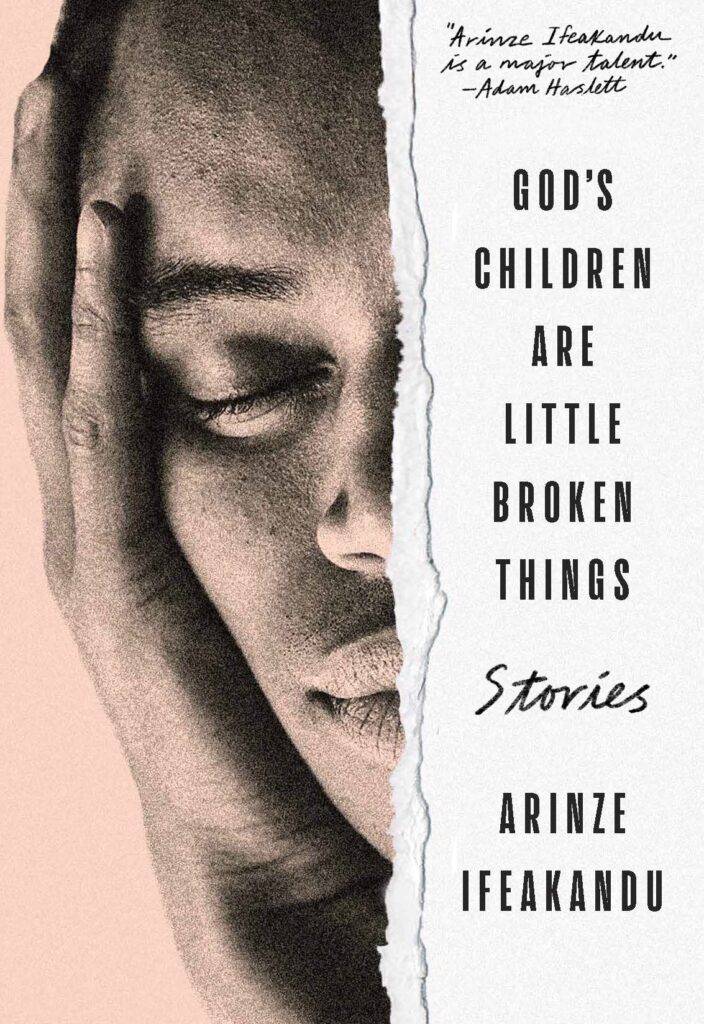 God's Children Are Little Broken Things, Arinze Ifeakandu
A Public Space Books | June 7, 2022
This debut short story collection contains nine stories about characters facing the incredible highs and lows of being young and gay in a changing world. Set in Nigeria, from bustling Kano to quiet Nsukka, the characters move through childhood and adulthood, navigating love, family, varied relationships, and cultures.
Glory, NoViolet Bulawayo
Viking Books | March 8, 2022
Nine years after her Booker Prize-shortlisted debut We Need New Names, the Zimbabwean novelist makes her return. This story, set in the animal kingdom and inspired by the 2017 coup against Zimbabwe's 37-year president Robert Mugabe, is of a revolution. Tumult follows after an uprising against Old Horse, the longtime leader of a fictional nation.
Harry Sylvester Bird, Chinelo Okparanta
Mariner Books | July 12, 2022
Chinelo Okparanta's third novel, which follows the life of a young white man in contemporary America, explores the subtle and overt natures of racism. When Sylvester falls in love with Maryam, a young Nigerian woman who eventually pulls away from him, he must confront his identity like never before.
These Impossible Things, Salma El-Wardany
Trapeze Books | June 7, 2022
Originally titled The Way We Were, the Egyptian poet's debut follows the lives of three British Muslim Women—Jenna, Kees and Malak—who've been friends for many years, united against the world. Their love sours in the aftermath of one night and they drift apart.
Such a Beautiful Thing to Behold, Umar Turaki
Little A | May 1, 2022
The small village of Pilam suffers a strange plague known as the Grey, which has quarantined them away from the rest of the world. Its effects are devastating, affecting the physicality of its residents, and only the young are immune. However, beyond the nation, a cure is rumored to exist.
A Spell of Good Things, Ayobami Adebayo
Alfred A. Knopf & Canongate | June 2, 2022
The Nigerian author's sophomore novel explores the conflict that arises when the lives of Eniola and Wuraola and their respective families collide with the political forces in their Nigerian city.
A Down Home Meal for These Difficult Times, Meron Hadero
Restless Books | May 10, 2022
Set in Ethiopia and America, this collection delves into the lives of immigrants and refugees—characters battling with dislocation. Some of Hadero's previously published stories will appear in the collection, including her 2021 AKO Caine Prize-winning story "The Street Sweep."
You Made a Fool of Death with Your Beauty, Akwaeke Emezi
Atria Books | May 24, 2022
In this romance novel, Feyi Adekola is trying to overcome the loss of her husband, five years after his tragic death, when she encounters a new man at a rooftop party, who sets her life moving forward. However, she struggles to reconcile her grief with a new love and, ultimately, moving on.
Things They Lost, Okwiri Oduor
Scribner & Oneworld Publications | April, 2022
Set in a small African town, this novel merges magic, myth, and mystery as it follows a girl's dilemma whether to save her mother or escape her intimidating presence.
How to Be a Revolutionary, C.A. Davids
Verso Books | February 8, 2022
In an effort to escape her doomed marriage in South Africa, Beth leaves for a diplomatic posting to Shanghai. She intends to get lost in her solitude, but after Zhao arrives at her home one evening, she becomes immersed in the city. But he suddenly disappears and Beth is thrust into something more.
Saro, Nike Campbell-Fatoki
Narrative Landscape Press | August, 2022
Siwoolu and his young family are lured by a traitor to a grand merchant ship where they are captured by slave holders masquerading as traders. On the way to the new world, they are rescued by abolitionists on a British naval ship, and sent to Freetown, a haven for freed slaves. This is a mutigenerational tale of betrayal and restitution, love and war, inspired by true events that will take the reader from the rocky terrain of Abeokuta and burgeoning city of Lagos to the lion mountains of Freetown and Hastings of Sierra Leone from the 183os to the 1850s.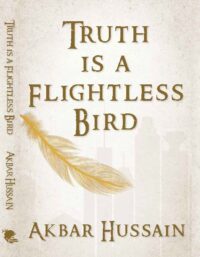 Truth Is a Flightless Bird, Akbar Hussain
Narrative Landscape Press | April, 2022
American pastor Duncan Bernado is picking up his old friend and college crush Nice from the Nairobi airport. His car crashes on the way home and he awakes to find himself captive to a sociopathic policeman and his charmingly amoral associate—and Nice is gone. He must plunge into the moral complexities of the under-city to get her back.
For What Are Butterflies without Their Wings, Troy Onyango
Masobe Books | 2022
Written over six years, the Kenyan writer and editor's debut short story collection features 14 stories that revolve around loss, grief, desire and longing, loneliness and sexuality.
Yinka, Where Is Your Huzband?, Lizzie Damilola Blackburn
Penguin Books (UK) & Narrative Landscape Press (Nigeria) | March 31, 2022 & May, 2022
In this romantic comedy, Yinka, a relatively successful British Nigerian woman in her thirties, is constantly probed by her mother about marriage. Though she believes she will find true love at the right time, she embarks on a mission to find a date for her cousin's approaching wedding.
People Live Here, TJ Benson
Masobe Books | 2022
To raise her son, a single mother secures a job in Sana'a working as a foreign-aid nurse, just after the Yemeni Uprising. The novel follows her through friendship, growth, and self-discovery, a transformative experience that eventually helps save lives back in Nigeria. It is the second novel by the Nigerian who was profiled in Open Country Mag last year.
Akata Woman, Nnedi Okorafor
Viking Books | January 18, 2022
Along with her friends, Sunny goes for another adventure in a mystical world to find a hidden precious object. The stakes are much higher in this third instalment of the Africanfuturism series.
Vagabonds!, Eloghosa Osunde
Riverhead Books | March 15, 2022
This magical realist debut sees a diverse band of characters—a driver with the power to command life and death, a fashion designer who gives birth to a grown woman, a lesbian couple with a past in underground sex work, and a wife and mother whose life is changed when she attends a secret spiritual meeting—weather life's obstacles in Lagos in a bid to be their true selves.
Dele Weds Destiny, Tomi Obaro
Alfred A. Knopf | June 28, 2022
This debut follows old university friends Enitan, Funmi, and Zainab across decades. Funmi's daughter, Destiny, is getting married, and the women are reunited for the first time in thirty years—at the glamorous Lagos wedding.
Our Lady of Mysterious Ailments, T. L. Huchu
Tor Books | April 5, 2022
The second book in Tor's Edinburg Night Series is this fantasy novel from the Zimbabwean writer. Ropa Moya's ghost talking job is no more, and to meet with pending bills and the upkeep of her family, she reluctantly takes up a job at the magical private hospital Our Lady of Mysterious Ailments, where she investigates the history of a coma patient.
Goliath, Tochi Onyebuchi
Tor Books | January 25, 2022
In a dystopian world set in the 2050s, the Earth has begun to empty. Richer citizens in the United States have relocated to space colonies while those left behind adapt to whatever infrastructure remains, even as their neighborhoods are wrecked by alien colonists.
Honey and Spice, Bolu Babalola
William Morrow | July 19, 2022
The British Nigerian, whose story collection Love in Colour arrived last year, has written a debut novel about love and fake relationships. The heroine is Kiki Banjo, host of the popular student radio show Brown Sugar, who finds her heart opening to love.
Here Again Now, Okechukwu Nzelu
Dialogue Books | March 10, 2022
Achike Okoro's life is finally coming together in Peckham. While filming, Achike spends some days in London with Ekene, his best friend of twenty years. As they come close to admitting their mutual feelings, a devastating event rips them apart, and it is Ekene and Okoro's father Chibuike who must rebuild even though they've seldom understood each other before.
Bitter, Akwaeke Emezi
Knopf Books for Young Readers | February 15, 2022
Bitter is a girl whose childhood is spent in foster care. She's chosen to attend Eucalyptus, a special school where she can prioritize her painting and build relationships with other creative teenagers. Outside this sheltered environment, the people of the city of Lucille protest against deep-rooted injustices.
No One Dies Yet, Kobby Ben Ben
Europa Editions | June 2, 2022
A dark murder story set in 2019, Ghana's Year of Return, when Blacks in the Diaspora returned in the country. The story follows three African Americans who follow very different guides, Kobby and Nana, as they chart Ghana's colonial history and its underground queer community.
The Merciless Ones, Namina Forna
Delacorte Press | May 31, 2022
After realising her true identity and freeing some goddesses, Deka is tasked to free the rest of them. But the kingdom is fraught with wars, and Deka prepares for a new threat connected to the strange symbol she begins to see everywhere. This is the second book in Forna's fantasy series.
Blood Scion, Deborah Falaye
HarperTeen | August 3, 2022
Sloane is a Scion, a descendant of the ancient Orisha gods, an identity she keeps secret under the rule of Lucis. When she is coerced into his army on her fifteenth birthday, she is determined to topple his rule from within. This debut weaves Yoruba mythology and magic into a girl's stand against injustice.
Patience Is a Subtle Thief, Abi Ishola–Ayodeji
HarperVia | May 3, 2022
The first daughter in a wealthy family seeks belongingness in this novel. Patience Adewale wants to know the truth about her mother. She begins to get answers when she leaves for university in Lagos, but a reconnection with a cousin thrusts her into unexpected events.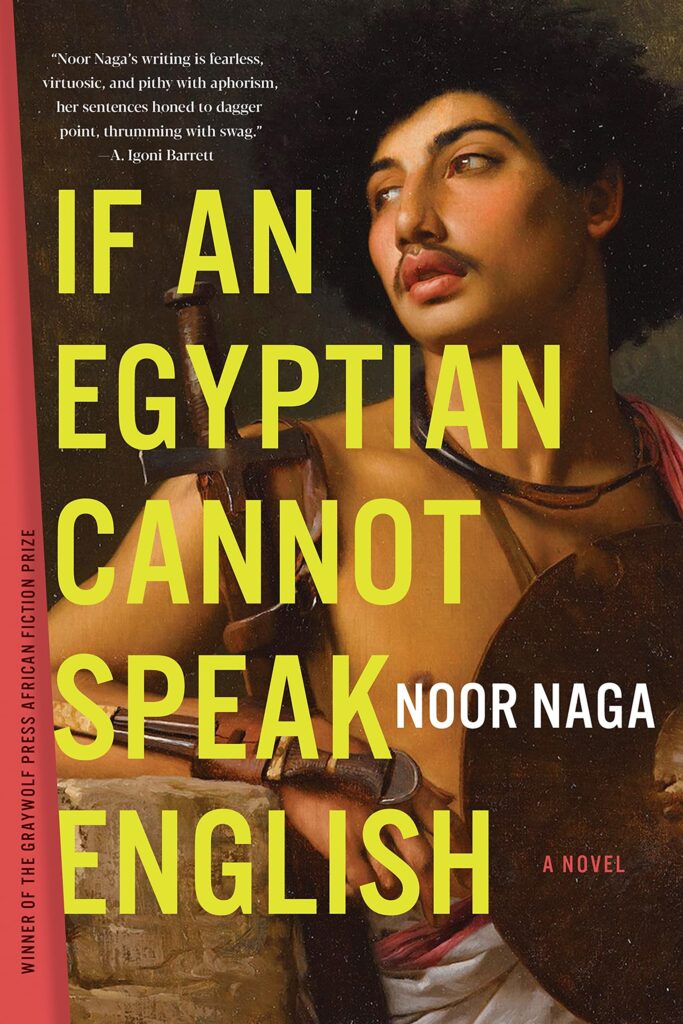 If an Egyptian Cannot Speak English, Noor Naga
Graywolf Press | April 5, 2022
Set in the aftermath of the Arab Spring, the story follows an Egyptian American woman, the daughter of immigrants who arrives in Cairo for the first time, and an unemployed man who used to be a photographer for the revolution. They meet at a café and thus begins a twisted love story.
Wahala, Nikki May
Custom House (UK) & Narrative Landscape Press (Nigeria) | January 11, 2022 & March, 2022
Wahala contemplates friendship, family, and race. The story follows biracial friends Ronke, Simi, and Boo in London, each grappling with their own futures. When an old friend comes to town and interferes in their lives, their friendship suffers and the women are forced to face a difficult past.
My Life as a Chameleon, Diana Anyakwo
Atom | August 25, 2022
In this debut novel, a mixed-race girl's family suffers the effect of her father's illness. She is sent from Nigeria to live in England, where she struggles to fit into a new, harsh reality. This is a story about strength, family, and belonging.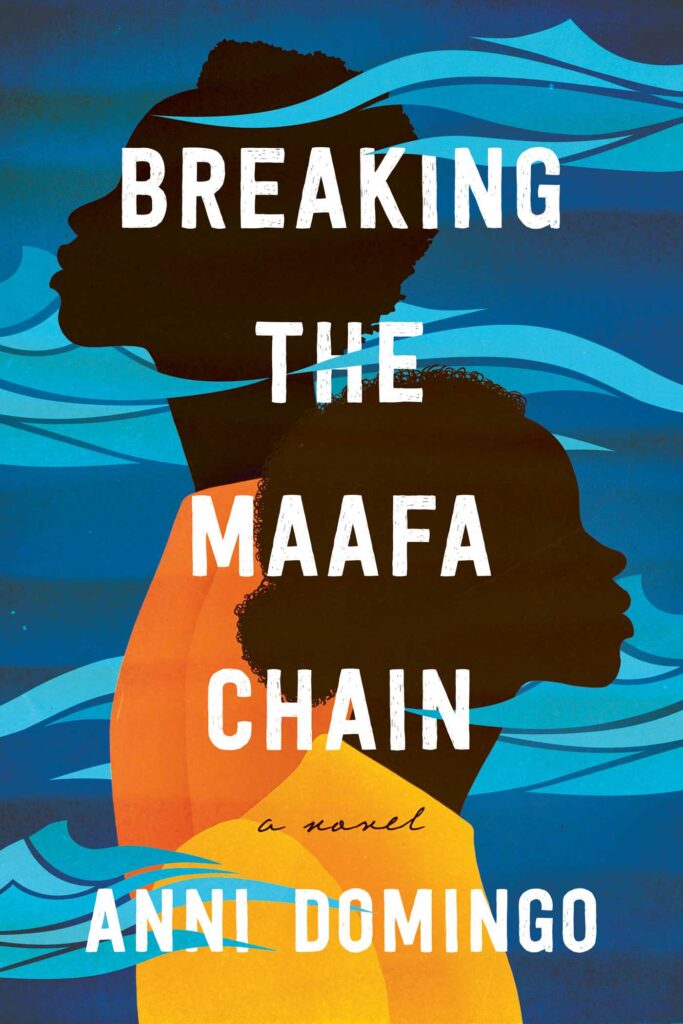 Breaking the Maafa Chain, Anni Domingo
Pegasus Books | February 1, 2022
Set in the mid-19th century, the novel follows sisters Salimatu and Fatmata as they are sold to slavery and split apart across the Atlantic. While one is taken to America as a slave, the other is taken to Victorian England and becomes goddaughter to the Queen.
The History of Man, Siphiwe Gloria Ndlovu
Catalyst Press | January 25, 2022
When the war in an unnamed African country is declared over, a middle-aged civil servant considers his past and identity. The novel is a look at history, alongside a life wrought by war and loss.
The Final Strife, Saara El-Arifi
Del Rey | June 21, 2022
This is the first part of a trilogy inspired by Ghanaian folklore and Arabian mythology. It follows the lives of three women—Sylar, Anoor, and Hassa—who seek to influence their empire by fighting internalized corruption and tyranny.
Unfinished Business, Leye Adenle
Cassava Republic | June 21, 2022
In the third book in the Amaka thriller series, Funke's pastor lover is assassinated in their hotel room. One frantic phone call later and Amaka is headed back to Lagos, where she is thrust into a world of private jets, money-laundering, and mega-churches. With the trustworthy Police Inspector Ibrahim out of the country, Amaka has to use all the resources at her disposal to get to the bottom of this mess.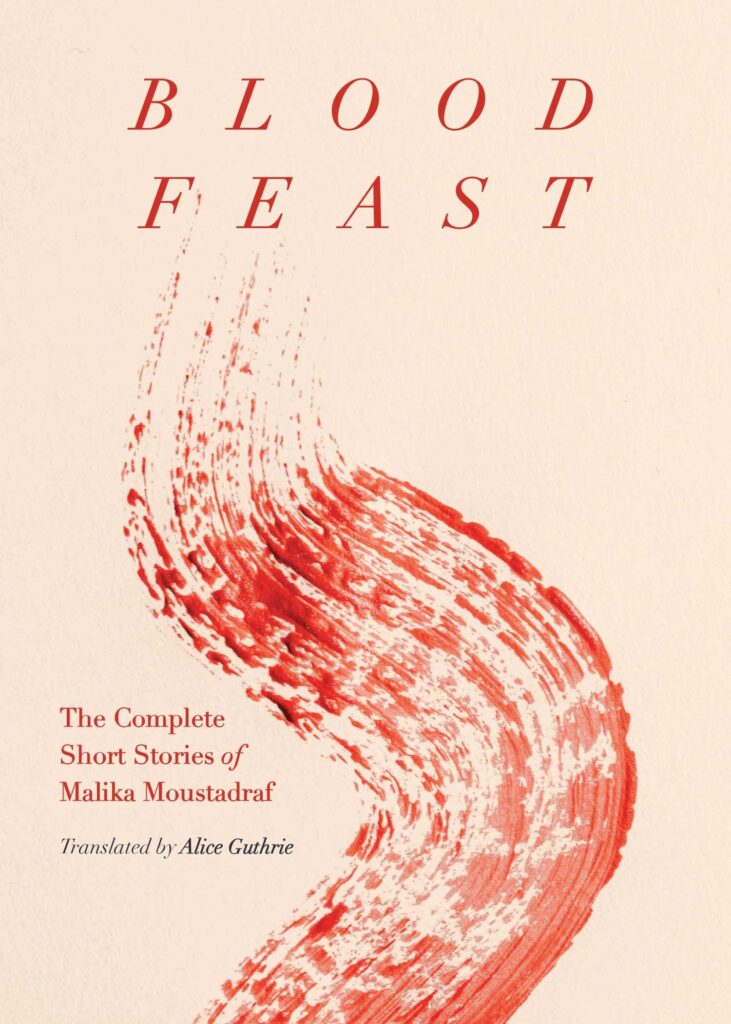 Blood Feast, Malik Moustadraf
The Feminist Press | February 8, 2022
This book collects the published short fiction of the Moroccan feminist Malik Moustadraf (1969-2006). The stories relate Moroccan life from the perspectives of its poor and working class, and pairs gritty narratives with tender flourishes.
The Unfortunates, J K Chukwu
Harper Collins | August 2, 2022
Sahara is a queer, half-Nigerian college student who is racially abused at her school, and worse, her Black friends are dying. She sets out to investigate the realities of The Unfortunates—what the dying undergrads are called—and uncovers something larger.
One for Sorrow, Two for Joy, Marie-Claire Amuah
Oneworld | September 1, 2022
On the surface, Stella's British Ghanaian family home is full of humour and joy. But, really, her father is a cruel bully. Stella looks for order wherever she can find it, but old patterns catch up with her.
Twice as Perfect, Louisa Onome
Macmillan | July 26, 2022
This Young Adult novel follows a Nigerian Canadian girl, 17-year-old Adanna Nkwachi, dealing with an estranged older brother, helping her cousin plan a big Nigerian wedding, and pressure from her parents about her future. Will she learn to put herself first?
Swallow: Efunsetan Aniwura, Ayodele Olofintuade
Masobe Books | 2022
In this reimagination of ancient Yoruba history, a group of women in the Oduduwa States, in the 1930s, fight for survival amidst love and betrayal in the fight for survival. In trying to make their mark in a society dominated by men and their wars, they rise up against the incursions of the British Empire.
On Rotation, Shirlene Obuobi
HarperCollins | June 21, 2022
Angie Appiah is the Perfect Immigrant Daughter. Then her boyfriend dumps her, she bombs the most important exam of her medical career, and her closest confidante and roommate pulls away. She realizes that there's one thing she can't plan on: matters of her heart.
Men Don't Cry, Faîza Guéne, translated by Sarah Ardizzone
Cassava Republic | 2022
When Mourad Chennoun's father has a stroke, he is forced to rise above his fear of becoming an overweight bachelor, tied down to home by his mother's cooking, and take steps to bridge the gulf between his family and estranged sister. His quest takes him to the Paris suburbs where he starts his teaching career, and falls into the world of undocumented Algerian toyboys.
Moon Witch, Spider King, Marlon James
Riverhead Books | February 15, 2022
Moon Witch, Spider King is the second in the Dark Star trilogy. The novel follows Sogolon, the antagonist from the first book Black Leopard, Red Wolf. Through her lens, we witness what happened to the boy who disappeared, alongside the story of her feud with the formidable Aesi, the King's chancellor.
Curation led by Paula Willie-Okafor, with contributions by Emmanuel Esomnofu and Uzoma Ihejirika.