N o n f i c t i o n
The Last Nomad: Coming of Age in the Somali Desert, Shugri Said Salh
Workman Publishing | August 3, 2021
In this memoir, the Somali author and nurse recollects her life in the Somali Desert. "In this time of great misunderstanding, we have to share our stories," she said. "Stories have a way of connecting us, creating room for understanding and seeing each other as fellow human beings."
Biracial Britain: A Different Way of Looking at Race, Remi Adekoya
Constable | January 28, 2021
Remi Adekoya's book includes the stories of several biracial Afro British people. Through his own experience as the son of a Nigerian father and Polish mother, he shares insight on the nuances of race and identity.
Golden Apple of the Sun, Teju Cole
MACK | July 2021
In this 136-page photobook, Cole, who was on the July 2021 cover of Open Country Mag, combines photographs of his kitchen counter—in the still-life tradition of Chardin, Cezanne, Laura Letinsky, and Jan Groover—with an essay on hunger, fasting, mourning, slavery, intimacy, painting, poetry, and the history of photography.
The Window Seat: Notes from a Life in Motion, Aminatta Forna
Grove Press | May 18, 2021
The Sierra Leonean-Scottish Forna documents her experiences and observations as a Black woman. The essays span continents and cities—Timbuktu, Tehran, London, Freetown, Honolulu, and New Orleans.
Notes on Grief, Chimamanda Ngozi Adichie
4th Estate | May 11, 2021
Adichie, who was on the September 2021 cover of Open Country Mag, turned her New Yorker essay on losing her father into a chapbook. Here, she sheds layers of emotions. It is vulnerable, sad, and profound.
Aftershocks, Nadia Owusu
Simon & Schuster | January 12, 2021
Owusu's childhood was upended by constant movement between Europe and Africa. Her mother abandoned her at age two and her Ghanaian father died when she was 13. The memoir charts her struggle with depression, abandonment, loss, the secrets of her family, and her journey to healing and self-discovery.
Manifesto: On Never Giving Up, Bernardine Evaristo
Hamish Hamilton | October 7, 2021
The first Black female and Black British Booker Prize winner chronicles a difficult childhood, her discovery of the arts, her relationships, success, and her empowering growth into one of the literary industry's titans—with contemplations on British society, gender, sexuality, race, and class.
The Pan-African Pantheon: Poets, Prophets and Philosophers, Adekeye Adebajo
Manchester University Press | March 2, 2021
In biographical essays, the book covers 36 major Pan-African figures, including Frantz Fanon, Steve Biko, Maya Angelou, Buchi Emecheta, Miriam Makeba, Wole Soyinka, Bob Marley, and Fela Anikulapo-Kuti, showing the philosophy as "an ideology of emancipation and unity."
Black Paper: Writing in a Dark Time, Teju Cole
University of Chicago Press | October 27, 2021
These essays investigate reality and writing in trademark Teju Cole fashion. The analytical prowess of the Open Country Mag cover star is complemented by his visual interpretation of reality and its damning complexities. His central concern: humanity.
Surfacing: On Being Black and Feminist in South Africa, edited by Desiree Lewis and Gabeba Baderoon
Wits University Press | April 1, 2021
Contemporary Black South African feminists give their perspectives on race, sexuality, history, and divinity, among other subjects. Contributors include Panashe Chigumadzi, Zukiswa Wanner, Sa'diyya Shaikh, and Yewande Omotoso.
Dear Senthuran: A Black Spirit Memoir, Akwaeke Emezi
Riverhead Books | June 8, 2021
Emezi narrates the many journeys of their life: a bare account of self-discovery, difficult relationships, writing, and transformative decisions about their body. In the form of correspondence with family and loved ones, they uncover their survival and growth.
Of This Our Country: Acclaimed Nigerian Writers on the Home, Identity and Culture They Know, edited by Nancy Adimora and Ore Agbaje-Williams
The Borough Press | September 30, 2021
A nonfiction anthology featuring personal essays from 24 Nigerian authors, from veterans Chimamanda Ngozi Adichie and Chika Unigwe to new voices Hafsa Zayyan and Bolu Babalola. The essays observe facets of Nigerian society—culture, class, the diaspora, and storytelling.
The Sex Lives of African Women, Nana Darkoa Sekyiamah
Astra House | July 22, 2021
For decades, Sekyiamah spoke to African women around the world about sex. This book chronicles those conversations, with 30 women, while dipping into her sexual history and freedom. The details blur into social, political, and religious philosophies.
Floating In a Most Peculiar Way, Louis Onuorah Chude-Sokei
Mariner Books | February 2, 2021
This memoir follows a young man's journey from the now-defunct nation of Biafra to Jamaica, and to Los Angeles, as he navigates the complexities of Blackness.
P o e t r y
The Rinehart Frames, Cheswayo Mphanza
University of Nebraska Press | March 2021
Zambia's Mphanza's debut poetry collection, a potpourri of influences and forms, is an exciting achievement in intertextuality. The verses are literary criticism, cultural commentary, art criticism, a scholarly text, and cross-conversations with artists and historical figures.
Flood Season, Kwaku Darko-Mensah, Jnr.
flipped eye | December 2, 2021
After over a decade as a musician under the name Kae Sun, the Ghanaian poet turned to poetry. His debut investigates the tensions between diasporic lives and their nation states. It is a work of memory and belonging.
The Other Names of Grief, Rasaq Malik Gbolahan
Konya Shamsrumi | February 2021
The verses bring to the fore issues that have caused bloodshed in Nigeria: the Lekki shootings at EndSARS protesters and killer herders in the north, among others.
A Blood Condition, Kayo Chingonyi
Penguin Books | March 22, 2021
In his sophomore collection, the Zambian-born poet recounts how trauma, grief, people, places, cultures, and memories from the past influence the present. It is a foregrounding of national and generational griefs.
Ìgbà Èwe, Kólá Túbòsún
Tevani | June 30, 2021
Rarely are foreign books translated into indigenous African languages, and that is what the Nigerian linguist does, bringing Emily R. Grosholz's Childhood into Yoruba.
The Script of Bruises, Funmi Gaji
Konya Shamsrumi | February 2021
A book about space and belonging, about the restlessness aroused in society when there is no box big enough to put you in, and an exploration of identity, the patriarchy, and nature.
Your Crib, My Qibla, Saddiq Dzukogi
University of Nebraska | March 1, 2021
Dzukogi's collection is an evocative interrogation of loss and grief, calling on strands of memory in place of a continued narrative between a heart-stricken father and his deceased daughter.
C h i l d r e n' s L i t e r a t u r e
Nkemdiche: Why We Do Not Grow Beards, Obiora Nwazota
Ọkpara House | April 2021
A children's book that blends Igbo folklore with the fantastical. The story is set in a time when women grew beards, and it explores today's beauty standards for Black women.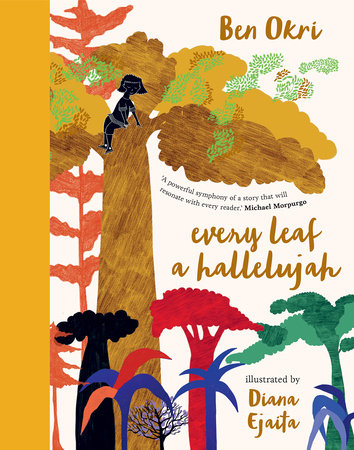 Every Leaf a Hallelujah, Ben Okri
Apollo | November 14, 2021
Okri's debut children's novel is an "environmental fairytale" that re-echoes the mysticism of his adult work. It follows a girl who lives with her parents in a small village. When her mother falls sick, only a rare plant can save her, and she must enter the forest and find it.
F i c t i o n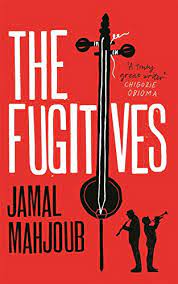 The Fugitives, Jamal Mahjoub
Canongate | April 1, 2021
This powerful treatise on music and memory is the story of the Kamanga Kings, a defunct Jazz band from Sudan. An invitation to America inspires a schoolteacher to reassemble the band, and in doing so, uncomfortable truths and exciting journeys are unearthed.
How Beautiful We Were, Imbolo Mbue
Random House | March 9, 2021
Tired of living in unfavourable conditions caused by pipeline spills, the people of the fictional African village of Kosawa stand up to an American oil company. From the perspective of a girl named Thula, we witness the multigenerational struggle of sacrifice and resilience.
The House of Rust, Khadija Abdalla Bajaber
Graywolf Press | October 19, 2021
A young Hadhrami girl in Mombasa goes out to sea on a magical boat, to search for her missing father. Accompanied by a talking scholar's cat, she survives sea monsters and succeeds, but things do not return to normal.
Home Is Not a Country, Safia Elhillo
Penguin Random House | March 2, 2021
Elhillo's YA novel, written in verse, follows the travails of 12-year-old Nima who, upon arriving in America, is suddenly divorced from the life she first knew. She leans into herself and finds that there's so much more to her.
Seesaw, Timothy Ogene
Swift Press | November 4, 2021
In this satirical novel, a struggling Nigerian novelist is nominated by the wife of an American professor to attend a program for emerging writers—then he becomes aware of the expectations of his white hosts to represent African stereotypes.
The Promise, Damon Galgut
Europa Editions | April 6, 2021
In this year's Booker Prize-winning novel, a white family in post-apartheid South Africa fails to keep its promise made to their Black domestic servant. Set around four funerals in three decades, it mirrors the tensions in a country struggling with its violent racist past.
The Most Secret Memory of Men, Mohamed Mbougar Sarr
Phillipe Rey | August 19, 2021
Inspired by Yamba Ouologuem, the Senegalese writer who faded into obscurity after allegations of plagiarism in 1968, Sarr's book follows the relationship between two writers. It was awarded the Prix Goncourt, making him the prize's first Sub-Saharan African recipient.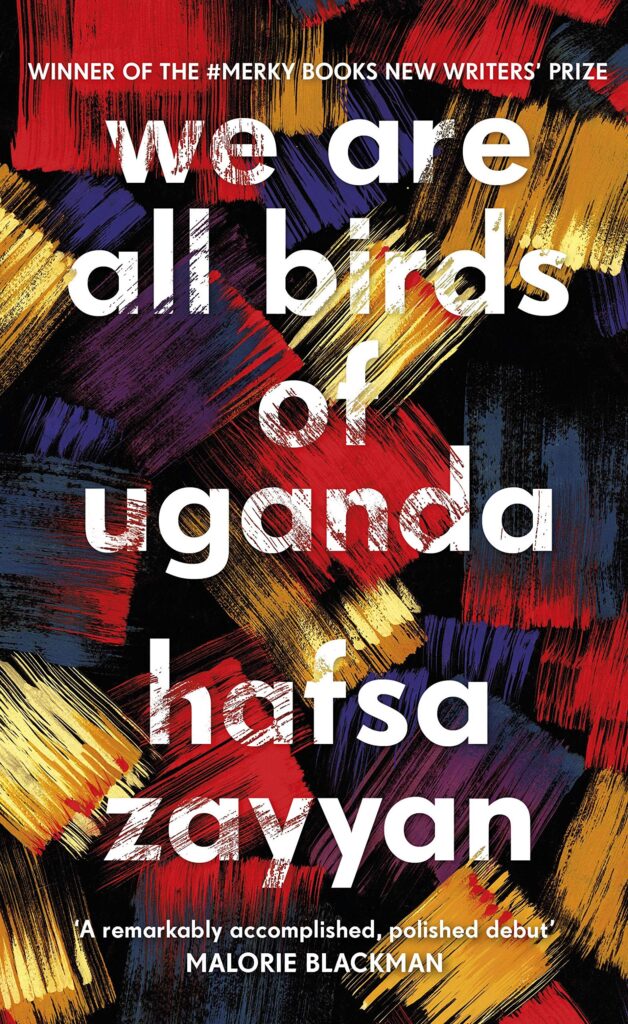 We Are All Birds of Uganda, Hafsa Zayyan
Merky Books | January 21, 2021
Winner of the #MerkyBooks New Writers' Prize in 2019, the story, through the eyes of two people, shifts between present-day London and 1960s Uganda. It is a case for how place, displacement, and racial divides leave a mark on the collective memory of a people.
New York, My Village, Uwem Akpan
WW Norton | November 2, 2021
Working as an editorial intern for a New York publisher, a Nigerian editor navigates racism and discrimination. His considerations are doubly-charged as he is also editing an anthology on the Biafran War. It is Akpan's first novel, after his bestselling story collection Say You're One of Them.
Walking on Cowrie Shells, Nana Nkweti
Graywolf Press | June 1, 2021
In Nkweti's debut collection, she crosses genres to explore the Cameroonian-American experience. It draws from mystery, realism, myth, and horror.
Open Water, Caleb Azumah Nelson
Grove Press/Black Cat | April 13, 2021
A man and a woman, Black and British, meet in a crowded pub in South East London—he a photographer and she a dancer.Open Water is a love story at its centre, but it also contemplates Blackness and masculinity while lending a loving gaze on Black art.
The Madhouse, TJ Benson
Penguin Random House South Africa/Masobe Books | March 5, 2021
Set in the 1990s, during the chaotic period of military rule in Nigeria, the story revolves around a family of four who grapple with their demons and external tensions, as they fight for their love for one another.
Peaces, Helen Oyeyemi
Riverhead Books | April 6, 2021
When an aunt gifts lovers Otto and Xavier Shin with tickets for trip on a sleeper train, they set off with their pet mongoose aboard The Lucky Day, and soon find that it is a rather peculiar train.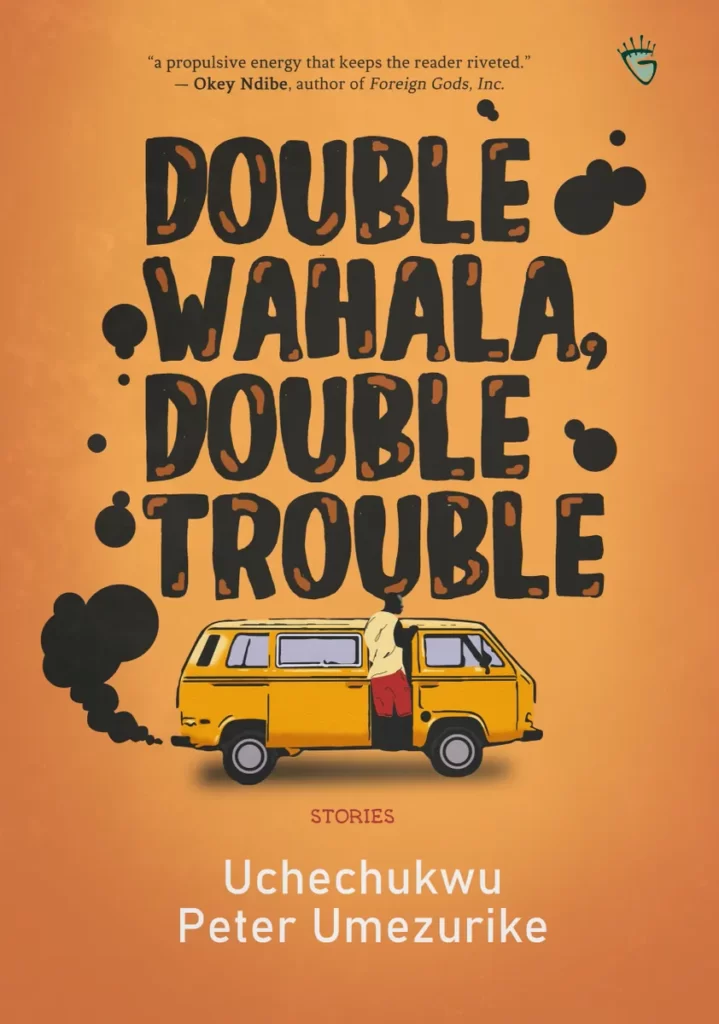 Double Wahala, Double Trouble, Uchechukwu Peter Umezurike
Griots Lounge Publishing Canada | November 26, 2021
This collection of eleven stories opens a world of ordinary people thrust into absurd, comic, and horrid situations. It is a map of fragilities, vulnerabilities, and messiness.
The Country of Others, Leila Slimani
Penguin Books | August 10, 2021
In the Moroccan French writer's World War II-era novel, a young Frenchwoman who leaves her hometown for a Moroccan who fought alongside the French. Inspired by her family history, the novel sustains an unflinching gaze at power dynamics, gender, and sexuality.
God of Mercy, Okezie Nwọka
Astra House | November 2, 2021
In an uncolonized Igbo village with strict adherence to tradition, a mute nine-year old girl demonstrates an unsettling ability to fly, setting her up for difficulty. This is an exploration of culture, tradition, and finding one's purpose.
Son of the Storm, Suyi Davies Okungbowa
Hachette | May 11, 2021
Danso is a scholar in the ancient city of Bassa. His pursuance of forbidden stories beyond the city walls leads him to dangerous secrets about his people's history. This is a vibrant magical landscape inspired by pre-colonial West Africa.
The Republic of False Truths, Alaa Al Aswany
Alfred A. Knopf | August 10, 2021
A fictionalisation of the failed Egyptian uprising of 2011 against the 30-year regime of then president Hosni Mubarak. Al Aswany's book is about a country in turmoil, the cost of revolution, and the lives caught up in it.
Lightseekers, Femi Kayode
Raven Books | February 4, 2021
In this debut novel, three university students are publicly tortured and murdered in a remote town in Nigeria. Dr. Philip Taiwo, a psychologist, arrives to investigate, and finds a deeply tumultuous landscape with few allies and even fewer meanings for what the truth is.
Only This Once Are You Immaculate, Blessing Musariri
Flipped Eye Publishing Limited | November 18, 2021
The Zimbabwean debut novelist constructs a dystopian world rooted in African culture. Here, the responsibility of stopping the evil is placed on the shoulders of three young people.
Sankofa, Chibundu Onuzo
Catapult | October 5, 2021
Searching through her mother's belongings, Anna uncovers information about the African father she never knew—he is the president of small nation in West Africa, and he is still alive.
The Fortune Men, Nadifa Mohammed
Viking Books | May 27, 2021
The 2021 Booker Prize-shortlisted novel fictionalizes the story of Mahmood Hussein Mattan, the Somali merchant wrongfully convicted of murder and executed in 1952. He was acquitted in 1998—the police had falsified evidence against him.
In the Company of Men, Véronique Tadjo
Narrative Landscape Press | August, 2021
A fictionalisation of the dire and destructive effect of the Ebola epidemic, and the frailty, resilience, fear, and hope of people in response to the crisis.
The Gilded Ones, Namina Forna
Delacorte Press | February 9, 2021
The first in a trilogy, this fantasy novel is the story of a 16-year-old whose blood runs gold, instead of the red that will let her be inducted into her village, and because she is an alaki– a near-mortal with special gifts.
An Ordinary Wonder, Buki Papillon
Pegasus Books | September 7, 2021
This debut novel is about a Nigerian boy's desire to embrace his true self. Grappling with shame and fear in hiding an intersex identity at home and at boarding school, he is forced to live as a boy while longing to live as a girl.
An Unusual Grief, Yewande Omotoso
Cassava Republic Press | November 30, 2021
In her third novel, Omotoso delves into the life of Mojisola who is grieving her dead daughter Yinka. Mojisola moves into the home of Yinka and, there, tries to piece together who her daughter was, and at the same time finds a deeper understanding of herself.
Sleep Well, My Lady, Kwei Quartey
Soho Press | 12 January 2021
Private investigator Emma Djan is called in to unravel the mystery behind the death of a Ghanaian fashion icon and social media celebrity, and finds herself treading an intricate web of lies and murder.
All Gomorrahs Are the Same, Thenjiwe Mswane
Blackbird Books | April 1, 2021
A young woman is unable to communicate a deep-seated anger with the world to her mother, who in turn does not understand her daughters. Through the lens of three Black women, this novel explores womanhood, sexual abuse, mental health, loss, and family.
Remote Control, Nnedi Okorafor
Tordotcom | January 19, 2021
An alien artefact turns a young girl named Fatima into Death's adopted daughter. Wielding the power of destruction and accompanied by a fox, she wanders through lands, on a quest to find answers.
In the Palace of Flowers, Victoria Princewill
Cassava Republic Press | June 1, 2021
19th Century Iran is the backdrop of this tale of an Abyssinian slave's fear of being irrelevant. Realising at the funeral of a nobleman that her life will not be treated with equal significance, she charts a dangerous political terrain in the Persian Royal Court.
What Strange Paradise, Omar El Akkad
Alfred A Knopf | July 20, 2021
In the Egyptian Canadian author's second novel, a nine-year old Syrian boy survives the gruelling passage across the Mediterranean to escape his homeland and is washed up on a small Greek Island. Despite speaking different languages, a stranger helps him towards safety.
The Actual True Story of Ahmed and Zarga, Mohamedou Ould Slahi and Larry Siems
Ohio University Press | February 23, 2021
Mauritanian writer Slahi, with editorial assistance from Siems, tells an epic tale of a Bedouin nomad and his camel during the advent of French colonialism after World War I. It is an ode to endurance in the desert.
Children of the Quicksands, Efua Traoré
Chicken House | June 3, 2021
In this magical realist YA adventure set in Nigeria, a girl living with her grandmother in the village encounters a world built on Yoruba myths, legends, and superstitions.
Brotherhood, Mohamed Mbougar Sarr
Europa Editions | July 6, 2021
Set in a fictional North African town, Senegalese writer Sarr's English-language debut zeroes in on a dictatorial fundamentalist Islamist government called Brotherhood and the intellectuals who have rebelled against it.
Chronicles from the Land of the Happiest People on Earth, Wole Soyinka
Random House | September 28, 2021
The first Black Nobel Prize winner's third novel—and first in 49 years—is an ambitious exploration of a nation's political and social realities. Brimming with eccentric characters, it is a masterful novel.
A Long Way from Douala, Max Lobe
Other Press | October 26, 2021
This humorous novel follows a Cameroonian man in search for his younger brother, who has fled his abusive mother at home to illegally enter Europe and pursue his dream of becoming a soccer star.
Disruption: New Short Fiction from Africa, edited by Rachel Zadok, Karina M Szczurek and Jason Mykl Snyman
Catalyst Press | September 7, 2021
An anthology of several genres from emerging African writers. In post-apocalyptic settings, through space colonization and fierce dust storms, the stories interrogate our fears, hopes, and response to the urgent issues and changes around us.
Curation by Paula Willie-Okafor, Emmanuel Esomnofu, and Uzoma Ihejirika.