Konya Shamsrumi, a pan-African poetry publishing outfit, has announced the publication of two new collections: The Other Names of Grief by Rasaq Malik Gbolahan and The Script of Bruises by Funmi Gaji.
The Other Names of Grief contains 24 poems, a thread of brokenness running through them. The Nigerian linguist Kọ́lá Túbọ̀sún writes that the poems are "one writer's lovelorn response to a broken world. The pain is there, from the first line of the title poem."
Rasaq Malik Gbolahan, a graduate of the University of Ibadan, started working on The Other Names of Grief in 2014 during his National Youth Service in Benue.
"It was a terrific year for me because of the overwhelming longing for home and the sudden demise of my childhood friend," he told OPEN COUNTRY MAG. "I would spend nights writing poems, my mind travelling to places reduced to debris." The poems in the collection move from Nigeria to Gaza to France to other "wounded places."
Gbolahan's debut chapbook, No Home in this Land, was published in the African Poetry Book Fund's box set series, edited by Kwame Dawes and Chris Abani.
Funmi Gaji's book, The Script of Bruises, took many years to write. It is, she told OPEN COUNTRY MAG, about "space and belonging. . . about the restlessness aroused in society when there is no box big enough to put you in. It is a collection of poems that dwell on dissonance."
In the book's forward, the poet and novelist Jumoke Verissimo writes: "She [Funmi Gaji] is writing to know more than normalised, to navigate a world that spits out people it does not recognise. [S]he asks the reader to learn and know this world with her."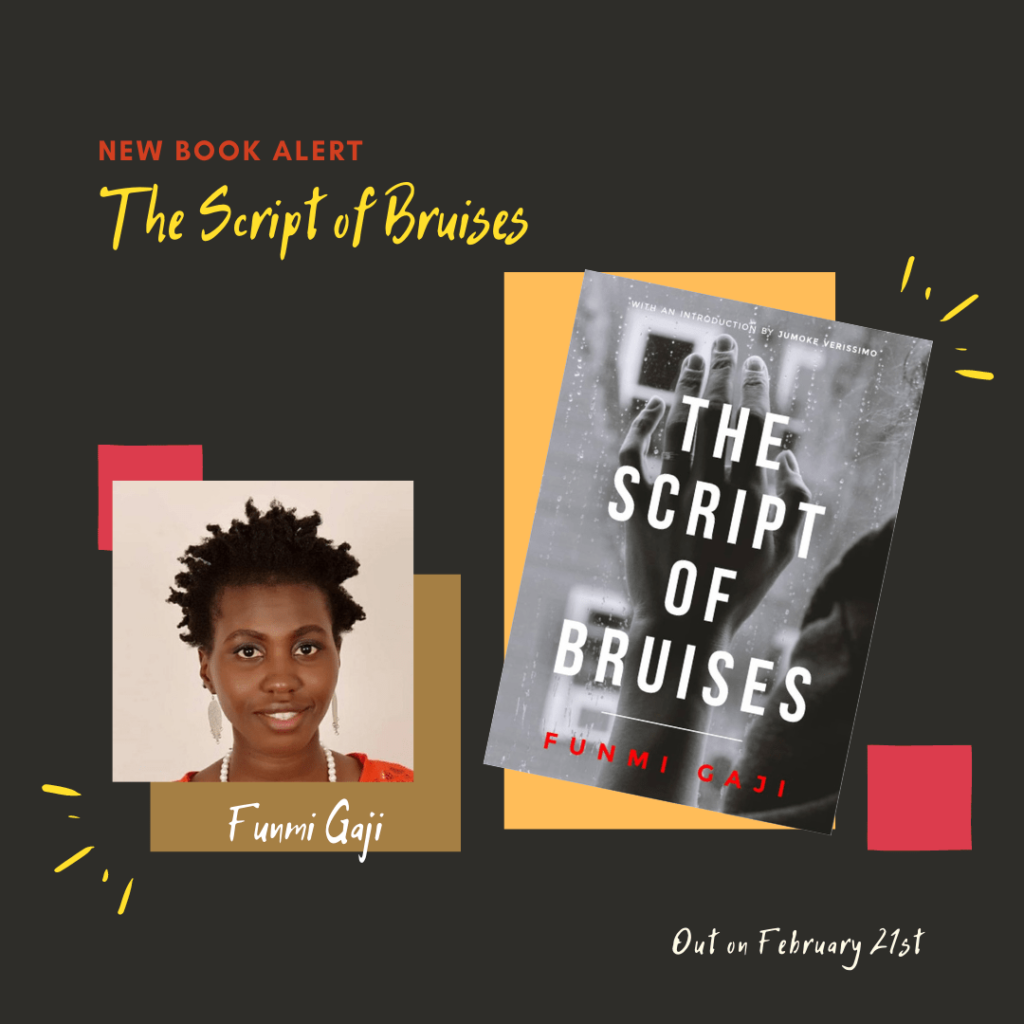 Currently a doctoral student at the University of Ibadan, Gaji is interested in comparative literature and feminism. She wishes that her book "will stimulate conversations about being and belonging. I hope the poems snatch people into an embrace because it speaks of things they know in their souls on one level or the other."
Rasak Malik Gbolahon intends that his book reveals to us "the familiar and unfamiliar aches. The pains of motherhood. The pains of war. The fear of leaving one's homeland. I hope the book reminds us of the past, and also shows us the way to survival."
Founded in 2017, Konya Shamsrumi's goal is to publish four poets in print every year. In 2019, it published Umar Sidi's The Poet of Dust. In 2020, it was Richard Ali's The Anguish and Vigilance of Things.
Rasaq Malik Gbolahan's The Other Names of Grief and Funmi Gaji's The Script of Bruises were published in Nigeria on 21 February 2021. They will soon be available in other parts of the world.
You can also watch a video of poems being read from the books here.
Visit here to pre-order the books.