"A lot of my writing is based upon a reverence for the past," Cheswayo Mphanza told me. No appraisal better captures the soul of his craft as those words. Always looking to the wisdom of the past to create an ecclesiastes for the present, the Zambian American poet is, unquestionably, one of the most original voices of his dynamic generation. Alongside the poet Kayo Chingonyi and the novelist Namwali Serpell, he is currently one of a handful of notable writers who represent Zambian literature on the international stage.
His intriguing full-length debut, The Rinehart Frames, published in March 2021 by the University of Nebraska Press, is an ambitious collage. Out of expressions of memory that once existed in solitude in separate artistic universes, he created a new, cohesive being. Drawing from a wealth of references that includes everyone from Vladimir Nabokov to Patrice Lumumba, his centos sample philosophers, novelists, filmmakers, jazz saxophonists, political revolutionaries, art historians and, of course, poets.
The result is an elegant, thorough, immersive experience that introduces something refreshing to the current African literary landscape: a breadth of vision so profound, it resists the boundaries of language, form, genre, and geography.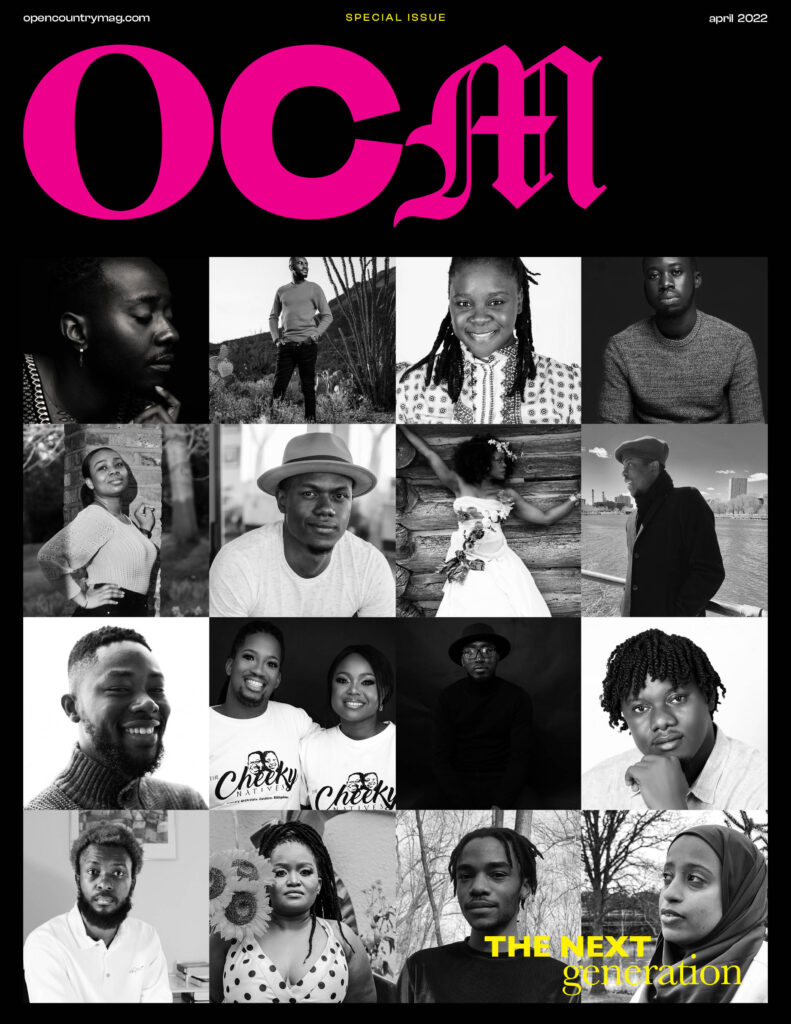 The Rinehart Frames made Mphanza the first Zambian to win the coveted Sillerman First Book Prize for African Poets, and this year earned him a nomination for the National Book Critics Circle Award, for poetry. In the last five years, he has won the 2017 Hurston/Wright Foundation Award for Poetry, the 2020 Boston Review Annual Poetry Contest, and fellowships from Callaloo, Cave Canem, and Columbia University, and been shortlisted for the Brunel International African Poetry Prize.
None of his inventiveness is by accident. It is all part of a personal journey. "I think the active migrating was the biggest severing of the self that I had," he said of his relocation, at age eight, from his birthplace of Lusaka, Zambia to Chicago, in the US. "Having to reconstruct a sense of identity vaguely exacerbated my understanding that I don't necessarily belong to any specific space. Because of that experience, my writing is referential to different geographies and various people outside of the Black diaspora."
In Chicago, he was introduced to the city's vibrant spoken word scene, and cited a striking documentary presented at the Malcolm X College, featuring Saul Williams, as inspiration to explore the art form. But his passion to intensify his investment in poetry would not develop until he began his studies at Middlebury College, a private liberal arts school in Vermont. There, he was in conversation with A. Van Jordan and Julia Alvarez, whose guidance deepened his thirst.
He immersed himself in literary history, studying poets "from the 1920s up until the contemporary moment"—the Imagists, the Romanticists, the Avant-Gardists, and the Oulipo. Then he decided to "move from the stage to the page."
Proceeding to Rutgers-Newark for his MFA, he was introduced to more masters—Brenda Shaughnessy, Cathy Park Hong, John Keene, Rigoberto Gonzalez—who expanded his bank of references, which later fueled The Rinehart Frames, a book in which he masterfully uses intertextuality.
"I think intertextuality is important because it shows that we have a conversation with each other but also have a profound understanding that our work has shared concerns and needs for expansion in terms of how we speak of African literature," he said. "It is how we know we are pushing the envelope for African literary writing. How we are understanding literacy and the literary, in an African sense, if you get what I mean."
He hopes that the work of his Zambian contemporaries leads to something bigger. "I am enthralled with the work of Namwali Serpell and I look forward to reading Kayo Chingonyi. If anything, I think this is the time for Zambia to have its moment in terms of not only literature, but film, philosophy, and more. I am excited to contribute to that dialogue."
Currently he is working on a novel, with John Keene and Percival Everett as his muses. "It is experimental," he shared, "not within the traditional modes of the African novels we have seen in the past 10, 20 years."
The reception of The Rinehart Frames is down to its modal and political complexity. For Mphanza, his book has an "ability to further our understanding of blackness" at a time where simplicity is what is expected of Black African writers. "I am always working toward the idea that boundaries of geography are imagined spaces," he said. ♦
"Cheswayo Mphanza on Intertextual Poetry and Zambia's Moment" appears in The Next Generation special issue of Open Country Mag, profiling 16 writers and curators who have influenced African literary culture in the last five years, curated and edited by Otosirieze Obi-Young. The issue comes with two covers, designed by Emmimade Design Agency.