Two South African scholars, Makhosazana Xaba and Athambile Masola, are working on a collection of columns written by the pioneering writer Noni Jabavu in Daily Dispatch, a newspaper in Eastern Cape. Titled Noni Jabavu: A Stranger at Home, the collection is packed with "cheeky, insightful and hilarious columns for a younger audience of empowered women." It will appear in August 2021 from Tafelberg, with an introduction by Makhosazana Xaba and Athambile Masola.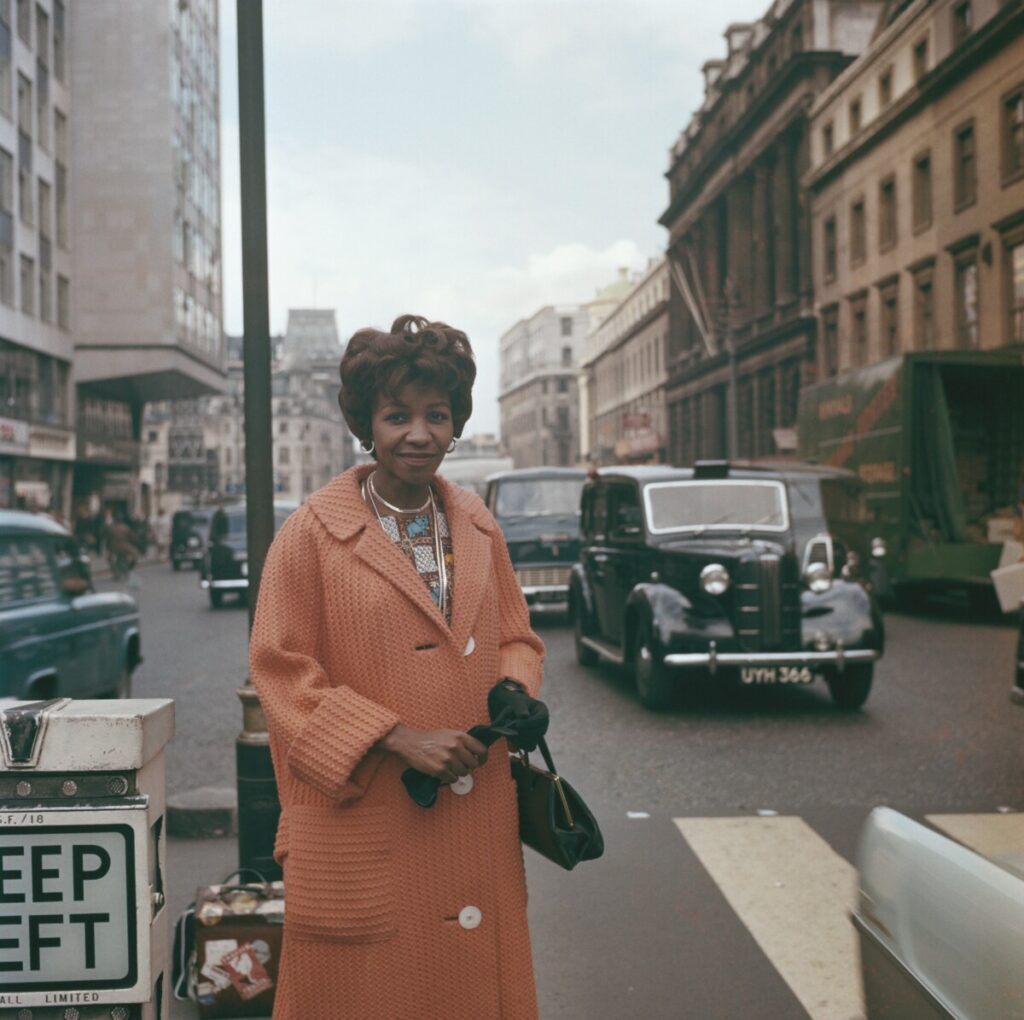 Noni Jabavu was born Helen Nontando Jabavu in 1919, in Middledrift, South Africa, to a family of Bantu Christians. Her father, like many of the opportuned in African countries then under colonial rule, studied in Britain and returned home to South Africa. Jabavu studied in Britain, too. She attended The Mount School in York and the Royal Academy of Music in London. But unlike her father, she stayed back in England. She married and had a daughter with an RAF man who died in World War II. She later married Michael Cadbury Crosfield, a wealthy Englishman.
In 1960, Jabavu published her first book and memoir, Drawn in Colour: African Contrasts, with John Murray Press. Critics loved it and readers loved it, too. In its first year, it was reprinted five times. It was a remarkable feat considering that she was the first Black South African woman to publish a memoir and to publish a book in the UK. A year later, the Italian and American editions of Drawn in Colour came out as well.
In 1963, she published The Ochre People: Scenes from a South African Life, a sequel and travelogue.
Editor of The New Strand
For eight months, beginning in 1961, Noni Jabavu was the editor of The New Strand (which was, until that year, The Strand) in London. When she took up the role, a lot of people were surprised, because not only was she a Black woman, she was South African-born.
Founded in 1891, The New Strand had published Arthur Conan Doyle (whose Sherlock Holmes stories first appeared in its pages), Agatha Christie, and P.G. Wodehouse. Having someone of Jabavu's background as editor of such an important periodical was unheard of.
"Miss Jabavu has led such a varied life that she will bring a completely fresh outlook to the magazine," said Ernest Kay, one of the proprietors of The New Strand (James Creasey was the other proprietor). "She couldn't be conventional if she tried."
The Columns and Later Years
In the late '70s, Jabavu returned to South Africa to research a biography of her father. It was around this time that she began writing a weekly column for Daily Dispatch. The column was titled "Noni on Wednesdays."
In 1982, Raven Press, a publisher in South Africa, released The Ochre People. But Jabavu's first, Drawn in Colour, never got a release in the country. Despite her relative success, her books were unavailable to a lot of South Africans and are now out of print in the UK and the US. Ironically, in 2005, three years before her death, Pallo Jordan, the former South African Arts and Culture Minister, honoured her with a lifetime achievement award.