The first wound for all of us who are classified as 'black' is empire. This is a truth many of us – whether we are included in that category or not – prefer to avoid. Today, the wounding empire is that of the Western nations: the empire that covered more than 80 per cent of the globe at its zenith in the nineteenth century. It includes the British empire that colonised my country Zimbabwe in the 1890s. I was born into empire: my parents were products of empire, as were their parents before them, and their parents before that, my great-grandparents.
A major, early objective of empire was what it called 'trade'. Trade is premised on desire. Desire without love dwindles into lust, and empires, being impersonal, cannot love. Lust – impersonal desire that demands satisfaction – is dangerous at every level: the personal, the social, the global. Imperial lust has wounded every part of the world that empire touched, and today we know it has wounded the very planet that is our home. Thus has empire mutilated not only those it sought to subjugate, but also itself. This is the second wound that affects us all. We are yet to learn how to heal from the effects of an institution that stretches back into the time before we were born, but whose systems still work to disempower, dispirit and dismember. How this can be done is a question very few dare to ask because, quite apart from not knowing the answer, it often seems there is none.
Toni Morrison described certain horrors experienced by some of humankind as unspeakable, but today those subjugated by empire speak. This speaking exposes imperial systems and strategies whose purpose has long been to hide the effects of race in the world. While black people lead in that area of scholarship and activism, others, including white men, though they may kick and scream, are prodded to discuss the world's racialisation. Those who, like me, were wounded by the hubris of whiteness no longer say, 'I hurt,' and self-medicate in self-destructive ways, or act out a ruinous, enraged and bitter pain on our communities, as that hubris demanded. Today we say, 'You hurt me,' words that point not to the abjection and death that follow relentless self-mutilation, but to the possibility of removing oneself from the one who hurts, and thereafter transforming oneself into someone the one who hurts can no longer dismember.
'Look!' we who are black or brown are frequently admonished, now that that which was unspeakable is finally being spoken; 'Why do you speak of damage? Here are the roads, the hospitals. You can read and write; you have medicines. How can you speak of damage?'
Even before any black or brown person was assimilated into the academic systems of imperial education, and before spaces had evolved in empire where these questions could be asked, we had an answer. We said, 'We feel it.'
In Steve McQueen's 2013 biographical film Twelve Years a Slave, Patsey is an African-descent woman enslaved on a plantation owned by Edwin Epps. At her arrival she is in visible grief at being separated from her children. Mrs Epps orders Patsey be given something to eat to hasten her forgetting. Patsey's grief is an intense statement that screams, 'I feel it.' To Mrs Epps, Patsey's grief is simply another instance of meaningless dysphoria amongst household creatures to be dealt with like onion peelings that have fallen to the floor, or dust that settles under the bed: it must be swept away. Patsey's statement of affect is ignored.
Empire could not bear to hear our screams because it knew it caused them. On the one hand, our expressions of pain are our proof of our living, proclaiming that we are hurting but still breathing. This is why there is a saying in Zimbabwe, chikuru kufema – 'the big thing is to breathe'. That which is dead does not feel. We are not dead while we protest. On the other hand, our expressions of pain are a direct threat to the systems of Western empire that rely on the illusion of giving, to obtain for itself the best that it covets in the domain of other people. Our expressions of pain say, 'This is not a gift.'
Healing is weaving, a knitting together and reintegration of the parts that were mangled and crippled. Weaving of words – and through this process, reweaving time, action and reaction into a new whole – makes writing back against empire a site of potential for healing. Some writing raises a scar, puffy, often suppurating, over the damage. The best writing opens the lesion again and again and cleanses. Here the trauma subsides with each set of words, sentences, paragraphs and pages. The rawness is transformed into something that in a certain light looks like skin that was never lacerated. What is done is done. Such transformation is our best option in this era. ♦
Excerpt from "Writing While Black and Female" from Black and Female. Copyright © 2022 by Tsitsi Dangarembga. Reprinted with the permission of Graywolf Press, Minneapolis, Minnesota, www.graywolfpress.org.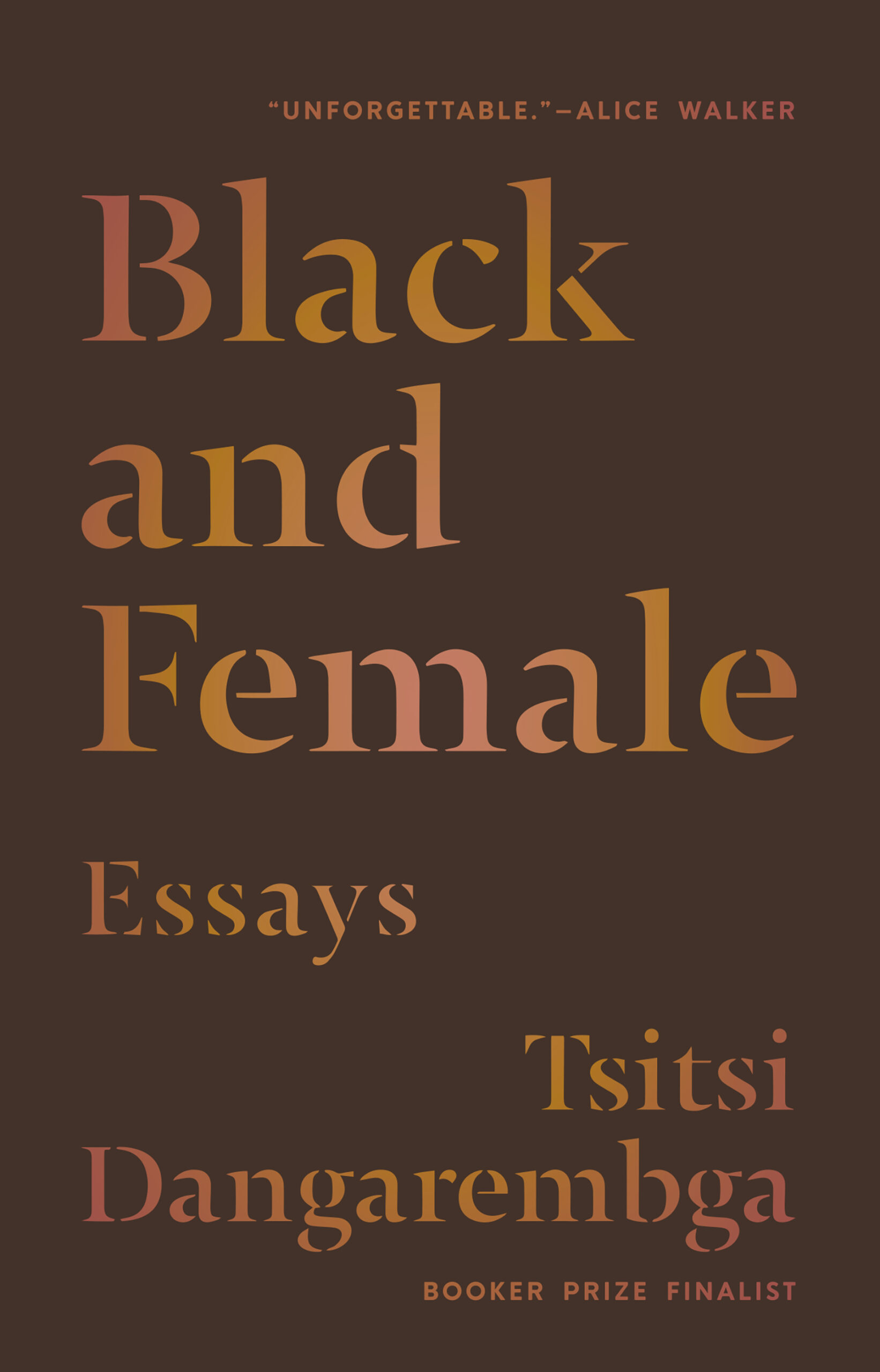 More Book Excerpts from Open Country Mag:
—We Once Belonged to the Sea by Diriye Osman
—Biracial Britain: A Different Way of Looking at Race by Remi Adekoya
—The Fugitives by Jamal Mahjoub
—Sankofa by Chibundu Onuzo