The first time I wrote about Maaza Mengiste's The Shadow King was in 2017, two years before it came out, when she gave an interview revealing that she'd thrown away the first draft of the novel. I have been an admirer of her prose, its musicality and emotional beauty. When this book was longlisted for the Booker Prize, I felt that it was a real reward for storytellers who are unrelenting stylists.
The shortlisting of Mengiste and Tsitsi Dangarembga for the Booker Prize was the first time that two Black African women were finalists for the award. It was natural then for us at Open Country Mag—in line with our mission of recording African literary culture, re-looking at the histories, big and small, that make our present—to have them on our first two covers. Our initial plan was to put both stories out as we launched. Dangarembga was on our December 2020 cover.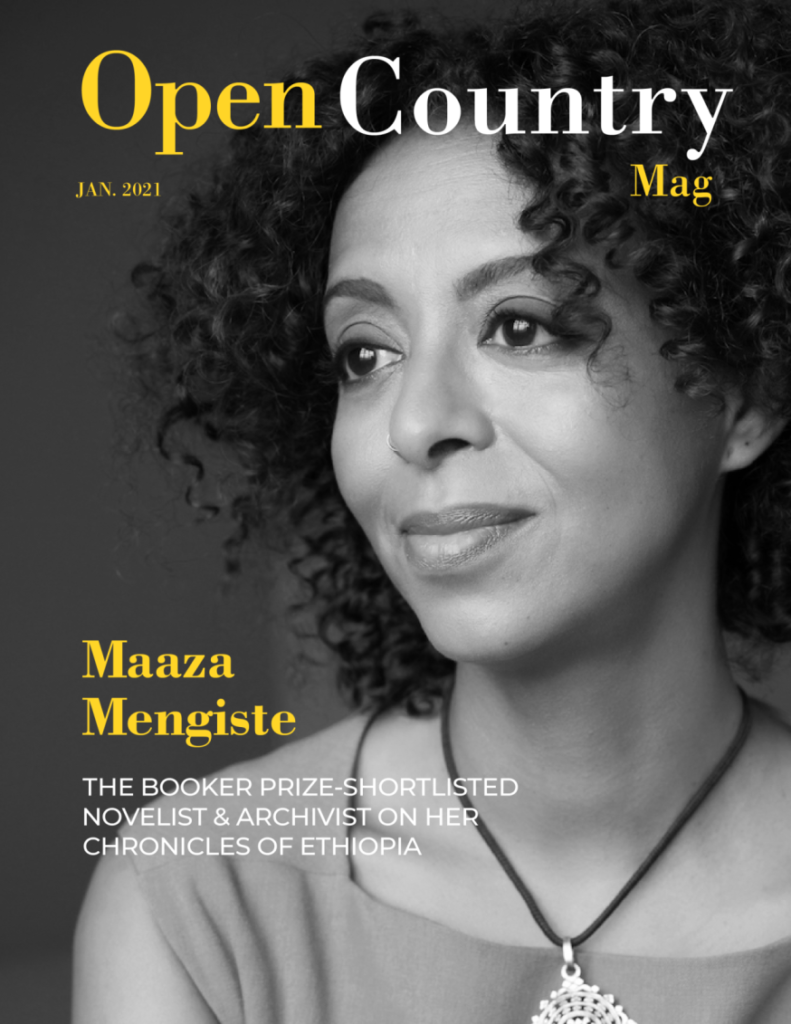 When I first proposed this to Mengiste, I had a different idea of what this story would look like. But she shared that she had a photography archive, Project 3541, that continues her own vision of a reframed Ethiopian history, which began with her debut novel Beneath the Lion's Gaze. As we connected the threads of violence and reflection in our conversation, we were painfully aware that Ethiopia was heading towards civil war in its Tigray region.
More than just being timely reading, we hope that our record of Mengiste's mission says something about art as an ungovernable bulwark against the encroaching gaps of history.
COVER STORY: "Maaza Mengiste's Chronicles of Ethiopia"