It was early 2004, and Chimamanda Ngozi Adichie, then the 27-year-old breakout author of Purple Hibiscus, was looking for a publisher to release her novel in Nigeria. She chose Kachifo Limited, the company started by her friend Muhtar Bakare and the home of Farafina magazine, a growing centre of pan-African literary consciousness with a same-name imprint. By 2007, Kachifo prepared for a second print run, and the 307-page manuscript landed on the table of a young proofreader named Anwuli Ojogwu.
Ojogwu, then 27, had only been an editorial assistant at Kachifo for a few months. It was her first job, straight out of National Youth Service (NYSC) and a bachelor's in English and Literature from the University of Benin, and she'd started with book formatting and letter drafting.
"My dream originally was to be a writer; I stumbled upon editing," she tells me on the phone one evening in early November. "Farafina shaped my outlook as an editor. When you work with Muhtar, you must think outside the box. He paints a picture of what we could do with words. Muhtar would say, 'Look at Vanity Fair, look at The New Yorker.'"
A year after Ojogwu joined, Muhtar Bakare hired A. Igoni Barrett as Managing Editor of the magazine. "Igoni was a perfectionist," Ojogwu remembers. "He wanted to do things well. If you didn't, it was a problem. He created templates." They were all also learning on the job. "We learned how to edit from scratch. We took a magazine and ran with it, developed a sensibility, our own tools, our own style guide. We were bringing different parts of the world into our own."
After the literary drought of the '90s, Farafina was a renaissance. Bakare wanted it to be a magazine of ideas; occasionally, he sent the team a copy of Intelligent Life (now 1843), for them to study. By 2009, the magazine had expanded into a general interest publication, but as it changed course, so did Ojogwu.
Feeling restless, that year, she left. (Farafina magazine would suspend publication that September, too.) During her stints at a communications company, doing events promotion, and at a management consulting company in sustainability, Ojogwu moonlit as an editor at a career magazine. She also started a literary podcast and organized a book jam with her former editor Igoni A. Barrett, where there were readings by Adichie, Binyavanga Wainaina, Alain Mabanckou, Tsitsi Dangarembga, and Madeleine Thien.
Four years later, Ojogwu formally returned to literature, and joined Kuramo, an international multidisciplinary summit, and led its development magazine The Kuramo Report. Then she left again, for a development fellowship in the US. When she returned to Nigeria, Kuramo had become Quramo Publishing, a press, and she resumed as Senior/Commissioning Editor, tasked with attracting writers.
At Quramo, Ojogwu signed three: Yejide Kilanko; Nike Campbell-Fatoki, whose two stories from the collection Bury Me Come Sunday Afternoon would later be adapted into Amazon Prime short films; and a Christian fiction writer who, years later, would rebrand as Abi Dare and publish the bestselling novel The Girl with the Louding Voice.
"I was becoming restless again," Ojogwu recalls about that time. "I'd never seen myself as a publisher. I asked myself, if I had ideas and want to test them, why not?"
The ideas kept coming, and in 2016, she approached the writer Eghosa Imasuen with them. She'd met Imasuen at Farafina and proofread the manuscript of his first novel, To Saint Patrick. When Imasuen joined Kachifo as COO, he hired her to edit Adewale Maja-Pierce's memoir The House My Father Built. That gig, and hearing from Igoni A. Barrett that Maja-Pierce praised her work, had been a moment of validation for her.
With little over N300,000 ($789; roughly $990 then), Ojogwu and Imasuen co-founded Narrative Landscape Press. Four years on, their list now includes Oyinkan Braithwaite's Women's Prize-shortlisted and Booker Prize-longlisted crime novel My Sister, the Serial Killer; the first book in Marlon James's Red Star fantasy trilogy Black Leopard, Red Wolf; and Adichie's six-book catalogue—Purple Hibiscus, Half of a Yellow Sun, The Thing Around Your Neck, Americanah, We Should All Be Feminists, and Dear Ijeawele: A Feminist Manifesto in Fifteen Suggestions—republished in 2018. The republication came in stunning ankara covers, elevating what were already essential reads to collectibles, and stamping the new press' Africanist image.
"The thing with being an editor is, it isn't just about polishing the text, it's about making sure that ideas are expressed," Ojogwu tells me. "I find it creative that I could influence ideas. Editing gave me room to express myself."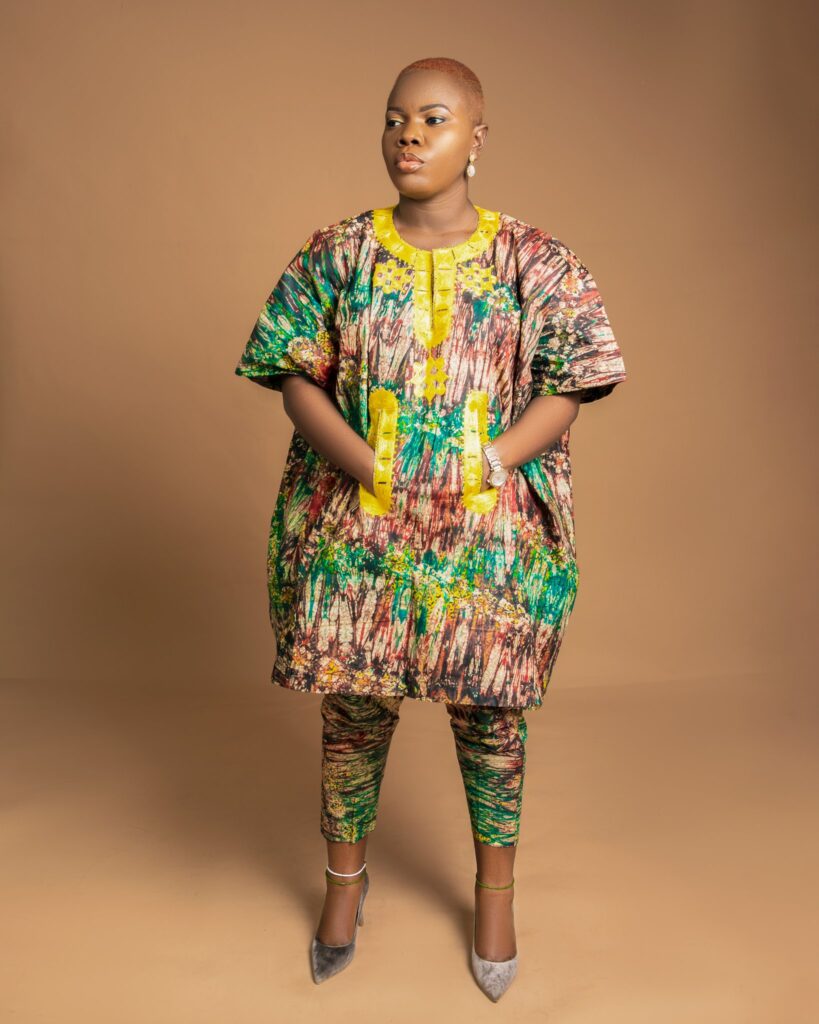 While Anwuli Ojogwu was in Lagos cutting her teeth at Kachifo and Farafina in 2007, Enajite Efemuaye, the woman who a decade later would become Managing Editor of the publishing company, was in southeastern Nigeria, in Awka, studying Chemical Engineering at Nnamdi Azikiwe University. On the side, Efemuaye learned graphics and book cover design. As she formatted books, she read from them. One day, she began telling the authors, "Don't print it yet, you have to correct some issues in it." Then she made edits for those who listened.
Efemuaye wanted to be a writer, but she knew no real writers, which made her feel isolated. It took five years for the feeling to dissipate. In 2013, she entered for a contest organized by a bank, and three straight times she won its flash fiction category. One of the judges was the writer Toni Kan. Kan had been writing since the '90s, but had also made a name as a media entrepreneur. On Kan's invitation, Efemuaye joined his news site Sabinews as an editor the following year.
Efemuaye, though, continued thinking of herself as a writer, not as an editor. That changed in 2015 when she attended Adichie's Farafina Creative Writing Workshop. "Chimamanda said something to the effect that I had a critical eye," she recalls. "It gave me confidence in my opinion. It validated me. Not just her, the other facilitators, too."
One of the workshop's regular facilitators was Eghosa Imasuen, then Kachifo COO, who had taught Efemuaye at two workshops, but not that one, and who Efemuaye considers a guide. Although she wanted to return to school for a master's in communication, a year after the workshop, she went for an informal interview at Kachifo, hoping to work with Imasuen, but he left right before she resumed there. Three months in, the founder Muhtar Bakare made her a pitch. "What you're going to study in school for two years," Bakare said, "you will learn even more here." That dissuaded her from leaving.
Efemuaye became Enterprise Editor at Kachifo, managing one of its imprints, Prestige, for a year. Then she became Managing Editor in 2017. "That was when I made the decision to put 'writer' aside and become an editor," she tells me. Having inherited a modern publishing legacy, the most acclaimed catalogue in Nigerian literature since the African Writers Series (with Chinelo Okparanta, Lesley Nneka Arimah, and Akwaeke Emezi on the list), her work was clearer.
One of the things Efemuaye looked forward to was Adichie's next novel, and so she was disappointed when Adichie decamped to Narrative Landscape Press. "But it also gave us room to be seen as more than just Adichie's publishers and to put the focus on other writers," she says. "Also, she was going into equally good hands."
(Three weeks after our conversation, Efemuaye announced she was leaving Kachifo.)
Both Ojogwu and Efemuaye cannot remember when exactly they met, but they remember the conversation they had at the 2017 Lagos Book and Arts Festival, on the corridor after the panels were over, about books, and about editors. A friendship quickly developed out of professional necessity.
"Anwuli would call me this month to ask if I could recommend an editor, and I would call her the next month to ask the same thing," Efemuaye laughs. It was a big problem: there weren't enough good literary editors in Nigeria. "Anwuli said she had been thinking of creating an umbrella of editors, all trained and trusted."
In December 2017, the two women sat down and decided to co-found an organisation to groom young editors. The next year, they announced it: Society of Book and Magazine Editors of Nigeria (SBMEN), partly modeled on the UK's Chartered Institute of Editors and Proofreaders.
"The problem is that there were no standards; the skillset is varied," Ojogwu explains. "We were lucky, the people we met helped us invest in ourselves. We have an older generation of editors, like Maja-Pierce, and then some others of our generation, like Temitayo Olofinlua. We wanted to build capacity and cultivate skills for new editors. We need to produce top class editors. That's the aspiration of the Society."
Eghosa Imasuen tells me that, in the non-essential-reading, non-curriculum-books business, there has always been a dearth of editors. "When this renaissance in independent publishing began in the mid-noughties, the new publishers worked with editors from the old book business, worked with academia, trained themselves," he writes via email. "This created a cadre of self-taught prose and poetry editors. Many have moved on to other things. Many have travelled abroad. And many new editors have gone through the same process and replaced them. This ad-hoc cycle is what I believe the SBMEN is meant to correct. To finally collate all that improvisational energy into something more structured. Here is a body that can certify and verify, that can offer an idea of costs for editorial work, that can protect editors. I think they will succeed."
The SBMEN holds four classes a year, on editing fiction, nonfiction, magazines, and online platforms. "We wanted to contextualize the courses, so applicants would find what they are looking for," Ojogwu says. "We also thought we would attract established editors, but we have succeeded with young applicants who are content developers, freelancing for online outlets."
One of the trainee editors, Oke Ekpagha, appreciates how, in the smallness of the classes, "everyone feels heard and can get to meet and engage with the facilitator and the other participants." Another, Olusola Alli, has not only learned to "allow a writer's authentic voice to shine through while removing 'dead wood,'" but also "the oft-ignored business aspect: bookkeeping, saving, planning for the future."
For Nkechi Usani, the guidance beyond classes is helpful. "There's a seasoned mentor a phone call away when you're in a twist or a sponsor who mentions your name in the right circles and gets you a client," she says. "Finding and joining the SBMEN has been the best thing about my journey as a copy editor."
Most of Ojogwu's editorial inspirations are stylish, old-fashioned figures who left lasting legacies. "Maxwell Perkins," she begins, on the man who discovered Tom Wolfe, F. Scott Fitzgerald, and edited Ernest Hemmingway. "I am fascinated by how he set the tone for the work that would define a generation. I wanted to do that here, help shape the work."
She talks about how The New Yorker read under former editor Tina Brown, and of the shift in tone at one of her favourite magazines, Vanity Fair, how the stylish worldliness of Graydon Carter, whom she admires, gave way to the social justice consciousness of Radhika Jones. She is inspired, also, by Toni Morrison; like her, she hopes to eventually leave editing and start writing.
"I have been more influenced by writers than by editors," Efemuaye responds. "The first example I had was Ellah Wakatama. She was the most visible Black editor I knew then. And, frankly, Anwuli inspires me. Her work ethic is amazing. She is the ideas person. I trust her judgement. I can also tell when she needs me to go where she needs me to go. Really, a lot of the stuff we've done has been Anwuli. She has had this dream longer than I have."
Ten days after our conversation, the SBMEN held a workshop for women. Among the facilitators were the South African curator Zukiswa Wanner, the Cameroonian editor Dzekashu MacViban, and Efemuaye. Also present was Margaret Busby, the legendary editor of Ghanaian descent and the UK's first Black female and at the time youngest publisher, who created the two seminal anthologies, Daughters of Africa (1992) and New Daughters of Africa (2019). "We wanted her to talk to us about her journey," Ojogwu says. "She put together the work of 400 women. 400. That is phenomenal. She is a brilliant woman."
When Ojogwu and Efemuaye first invited Busby and told her about their plans to groom editors, Busby emailed back: "You are doing very important work." ♦
More Essential, In-depth Stories in African Literature
— How Tsitsi Dangarembga, with Her Trilogy of Zimbabwe, Overcame
— With Novels & Images, Maaza Mengiste Is Reframing Ethiopian History
— Hannah Chukwu's Call to Help Uplift Unheard Voices
— How Lanaire Aderemi Adapted Women's Resistance into Art