Arinze Ifeakandu launched his debut short story collection God's Children Are Broken Little Things on June 7, in New York City. The book—which has drawn praise from Booker Prize winner Damon Galgut, Colm Toibin, Edmund White, and Adam Haslett—is published in the US by A Public Space Books, and, following a four-way auction, will be released in the UK on July 28, by W&N, which has called it a "future classic."
The 224-page collection, set in Nigeria, contains nine stories that revolve around characters grappling with the complexities of being gay. Its title story, which Ifeakandu wrote at 19 while a second-year English major at the University of Nigeria, Nsukka, won A Public Space's 2015 Emerging Writer Fellowship, was published in the magazine's Issue 24, and was shortlisted for AKO Caine Prize for African Writing in 2017.
Edmund White has described him as "a writer of lyricism and profundity at the beginning of a brilliant career." Damon Galgut hailed him for being "sensually alert to the human and universal in every situation" in these "quietly transgressive stories." Colm Toibin wrote in a blurb: "These stories are written with raw tender grace. They dramatize what love is like in a time when love is under siege." W&N publishing director Federico Andornino stated that he is "destined to join the ranks of artists such as Zadie Smith and Chimamanda Ngozi Adichie."
For the launch at Greenlight Bookstore in Brooklyn, Ifeakandu was in conversation with Booker Prize finalist Brandon Taylor, with whom he attended the Iowa Writers' Workshop. On June 8, he was in conversation with bestselling novelist Xochitl Gonzalez, another Iowa alum, at The Strand. This month, he has more events lined up, with Jonathan Lee, Gbenga Adesina, Ebenezer Agu, and Hannah Eko.
Here are photos from the launch event with Taylor. All images are credited to Ebenezer Agu.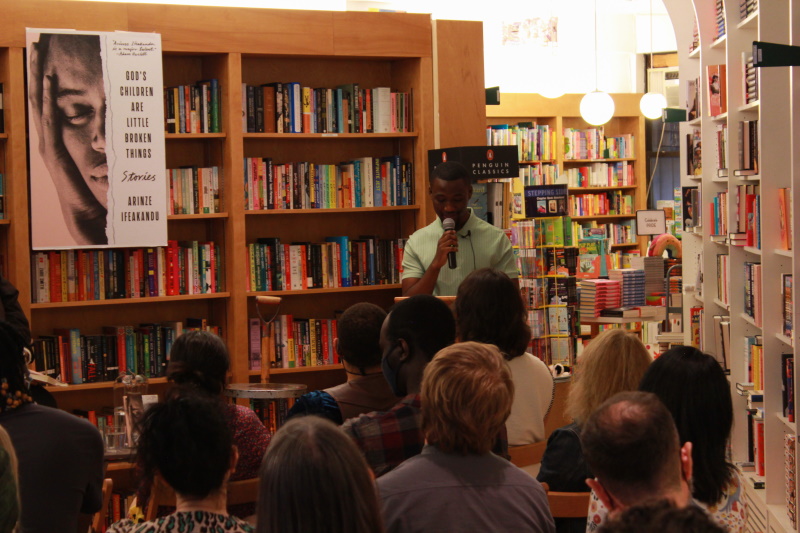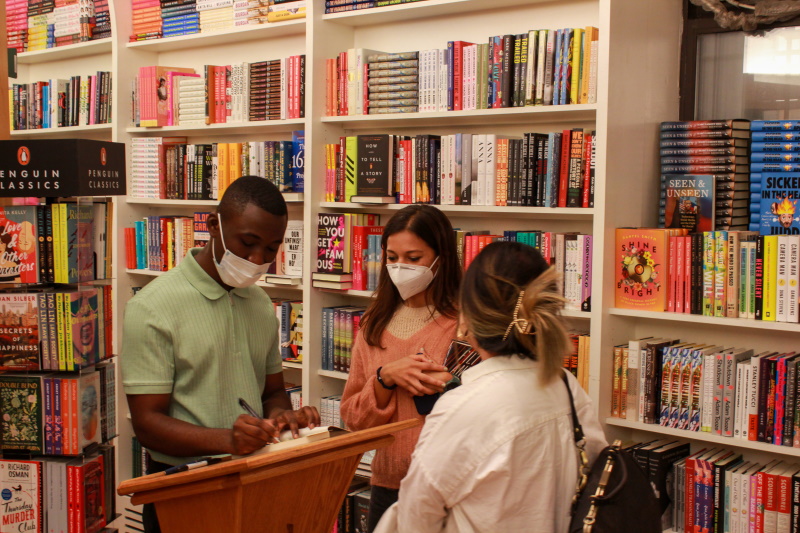 Buy God's Children Are Little Broken Things via A Public Space Books.