In 2020, the US rights to Arinze Ifeakandu's debut short story collection God's Children Are Broken Little Things were acquired by A Public Space Books. Now the book's UK and Commonwealth (except Canada) rights have been acquired by Weidenfeld & Nicolson (W&N) in a four-way auction.
The Bookseller reported that W&N's publishing director Federico Andornino completed the deal with Caspian Dennis at Abner Stein, who acted on behalf of MMQ, A Public Space Books, and The Wylie Agency.
On June 7, W&N will publish in export trade paperback, e-book, and audio digital download, while hardback copies will be available from July 28.
The collection was on our list of the most anticipated books of 2022.
"Reading Arinze's stories for the first time felt almost like an out of body experience," Andornino said. "I had the immediate, clear sensation of being in the presence of not just a brilliant writer, but a future classic, an author who is destined to join the ranks of artists such as Zadie Smith and Chimamanda Ngozi Adichie. God's Children Are Little Broken Things is set in Nigeria but its emotional impact will travel much further: in the words of Colm Tóibín 'These stories dramatize what love is like in a time when love is under siege'; and what is more universal than love?"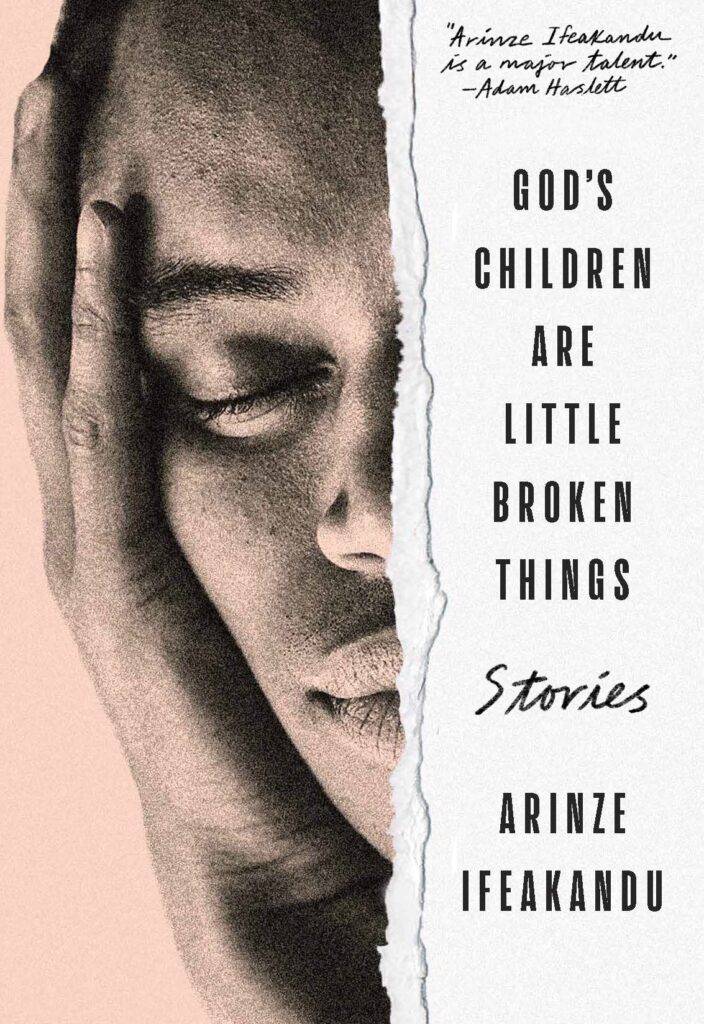 Booker Prize winner and Open Country Mag's February 2022 cover star Damon Galgut hailed Ifeakandu for being "sensually alert to the human and universal in every situation" in these "quietly transgressive stories."
"These stories are written with raw tender grace," Colm Toibin wrote in a blurb. "They dramatize what love is like in a time when love is under siege."
"I remember being in secondary school and writing juvenilia about three boys in a love triangle, and seeing, in my mind's eye, a boy in a country faraway reading my book while lying on his couch, and understanding me, all the things I felt, the love I dreamed of, understanding me perfectly," Ifeakandu said. "I loved this book, which I'd written for my own entertainment, and read it every chance I got, as did some of my classmates, my notebook travelling from hand to hand, eventually returning to me frayed and dog-eared. This is a different book from the one I toyed with in those early years, but it is a product of the same longing, a fulfillment of the same dream: to one day write a book that would find a boy like me, wherever he was, letting him know he was not alone."
Ifeakandu was born in Kano, Nigeria, and currently lives in Tallahassee, Florida. He was a 2017 finalist for the AKO Caine Prize for African Writing and a 2015 A Public Space Writing Fellow. He is a graduate of the Iowa Writers' Workshop. His work has appeared in or is forthcoming from A Public Space, Guernica, Kenyon Review, Ploughshares, and One Story.
"For many years, the characters kept me company, kind companions for the moments," he said. "They were there in Nsukka, where I began the collection in 2013; there at my first heartbreak; there when I tried America and ached for home. When overwhelmed with questions—Why is the world this way? What is Nigeria doing to us, the young, and what has it done to our parents? Who is the man emerging from the pyres of this inner boy?—I found a listener in my ever-silent computer and, at the end of every road, the beauty and truth of life ordered in language. What a gift, to have grown alongside these stories; I hope readers find in their pages some friendly company, too."