Ahead of the release of his debut novel Such a Beautiful Thing to Behold, the Nigerian writer Umar Turaki has held a small launch at the University of British Columbia, Okanagan, where he is studying. The event was organized by the Faculty of Creative and Critical Studies.
Around this time last year, the novelist signed a two-book deal with Little A, an imprint of Amazon Publishing.
Back then, he told OPEN COUNTRY MAG, "It's a story about love, family, survival, and how the small, mundane things begin to matter when we are faced with certain situations. Like this ongoing pandemic. We are losing our capacity for wonder and gratitude, and I wanted to write a book that seeks to find wonder in the least likely of places."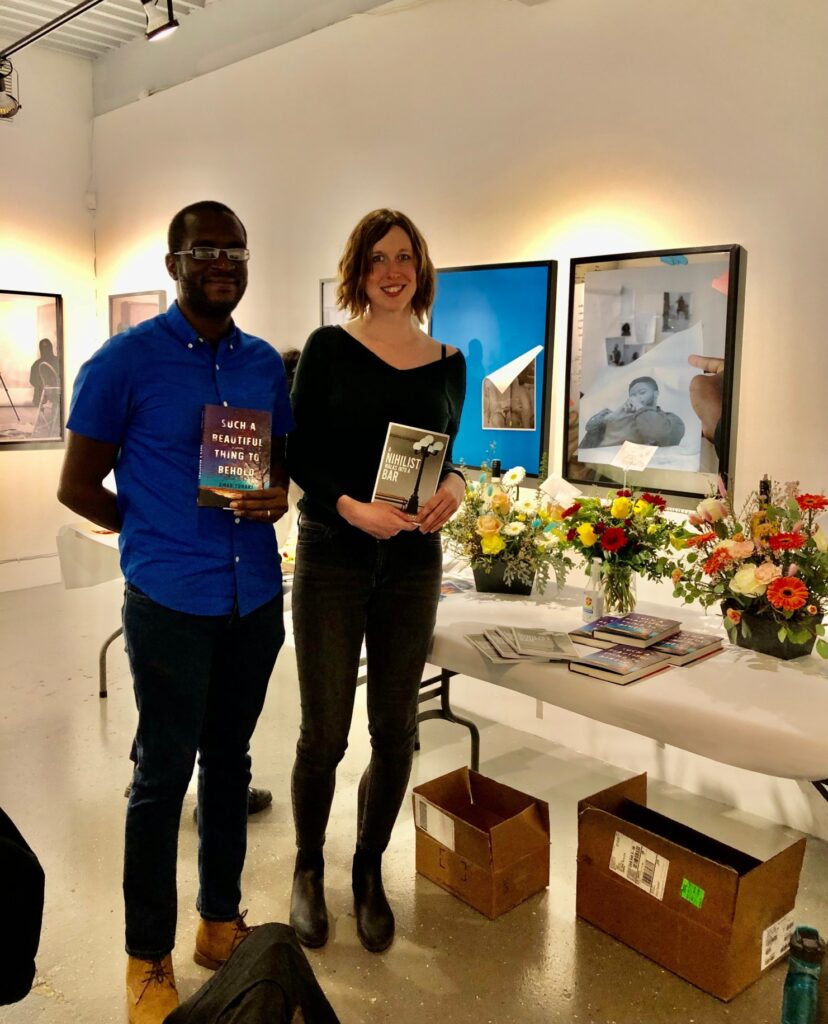 The novel has been described as "an allegorical tale in the vein of Station Eleven, in which a small community is cut off from the world after a mysterious illness leaves only children behind." It appeared on our list of the Most Anticipated Books of 2022 and is forthcoming on May 1.
After the April 14 pre-publication launch, he told us, "It was quite meaningful to me because this book has been a long time in the making, even when I didn't know I was creating a book. It first started as a short story in 2011 or so. So to see it physically exist, and to have my family with me at that launch, along with friends and colleagues, in a new city where eight months ago we didn't know anybody—it was very special. I am incredibly grateful for these blessings in my life."
In 2016, for a literary series on Olisa.tv, Chimamanda Ngozi Adichie selected and edited his short story "Her." "There is a striking integrity in Umar Turaki's story-telling—and in Umar himself, by the way," Adichie wrote. "I loved this beautiful recollection of childhood, the loss and yearning, the restraint that never descends to coyness, the honesty and humanity. It was an utter pleasure to read and edit. I hope it finds the many readers it deserves."