When Tobi Eyinade started on this path, it was one rarely taken by young people like her. The business of selling books seemed a far world from the business of writing books. In Nigeria, where most young people see the model of literary dreams in Chimamanda Ngozi Adichie, the question of who was going to sell the books they wrote never seemed to come up.
One time in Surrey, England, where she lives, Eyinade visited a local bookshop—one of the top five in the UK. As she scanned shelves, she noted that nearly every book on them was also available in the Nigerian offices of Roving Heights, the bookstore she cofounded that has injected enthusiasm into reading culture in Nigeria and created a major new space for literary activities. It was a tiny validation that she was doing the right thing. But she also noticed that the Surrey bookshop did not stock African writers, and that there was still a huge cultural gap in international book distribution.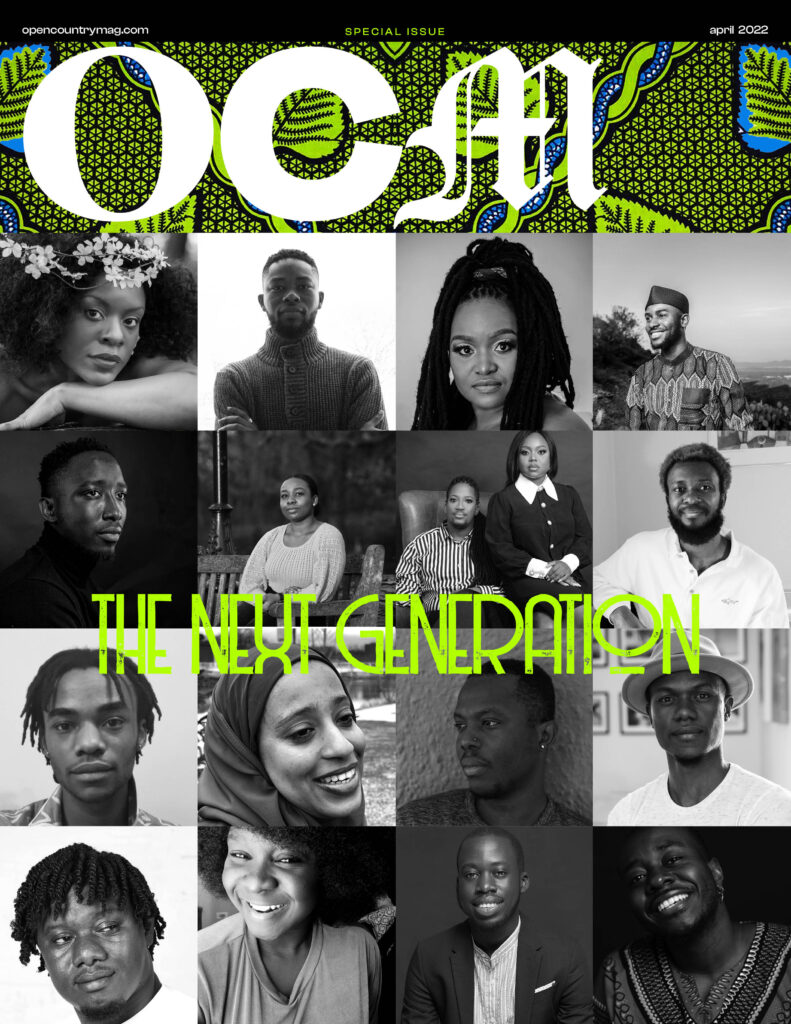 Her eye for gaps and opportunities started as a child, when her family moved to Ota, Ogun State. As the lastborn she ran errands. Many times she received poor customer treatment. Tired of tolerating that, she took money from her parents and started a retail business in front of their house. She was 12. By the time she left to study English at Obafemi Awolowo University, Ife, her retail business had grown enough for her to have a nickname in the vicinity.
Her brother, Adedotun, got her into books. Every book he read, mostly African authors, he passed down to her, and so finding the kind of books she liked was never an issue for her. But she noticed that for others getting such books was a hassle.
After graduating from Ife and NYSC, she could not get the job offers she wanted. "I was nearing depression and to get out of that fog I got into books," she told me. It was in 2015. She was active on Instagram, where bookstagrammers were growing. She created an account to connect with a community of readers.
"The dream was to get everyone excited about books as much as I was," she explained. "I wasn't selling to people at the start. It was just the excitement of meeting someone that cared about African literature."
She read book reviews and went searching for those books. One was We Need New Names, by the Zimbabwean novelist NoViolet Bulawayo. At a bookstore in Lagos, she was told that it was unavailable. Then she learned that more people were requesting it. It was a problem. Most bookstores were failing to see that there was a market for African literary books. It was, to her, a lackadaisical attitude to Nigerian readers. She created a list of books, reached out to her brother, then in the US, and asked him to purchase them. Bookselling was a plan that her brother always had, but which hadn't worked out. For her, it became a way to fill a gap.
Months later, Roving Heights was supplying the books Eyinade couldn't find to bookstores around. They sold out in two weeks and she received calls to supply more. Without an office at the time, she was selling from her house in Somolu, Lagos. The dining room was piled with books. An extra room inside the house served as a store for more books. By the time her brother Adedotun returned from the US, the business had grown larger than he imagined. "At this point," she recalled to me, "there was no need playing small." They opened an office in Lagos—the first of three in Nigeria, with one more in Lagos and another in Abuja.
The company's next step was to leverage e-commerce, and it opened a store with Konga and Jumia. Its strategy was to convert those who bought from those e-commerce stores into its own customers. It created bookmarkers, with contact details on it, keeping book buyers in the loop.
The success introduced a new set of problems: logistics. "We needed a company that was going to offer smooth and hassle-free delivery for every book we sell," Eyinade said. It wasn't just that logistics carried its own cost, it was also a human challenge—ineptitude. They tried NIPOST. But it was the company's first and last experience with the postal service. Logistics remains a major challenge for booksellers across Africa.
Roving Heights became popular by word of mouth—scaling competition from already established bookstores like PATABAH and AMAB Books. Eyinade would drive from one festival or reading to another, with cartons of books displayed for sale. For customers, her business' promise—that "the roving pages of a book would take you to greater heights"—was being fulfilled.
"We realised we had disrupted the space when our following on social media began to grow organically," she said. Roving Heights' Instagram now has over 51K followers—the most-followed of any African literary organisation. "We found that our attention to detail and making sure that every customer left happy were having the impact we wanted. People spoke passionately about us on their pages. They were no longer just customers. They became our crusaders." As these customers came in, she encouraged those with large followings to create book clubs.
Roving Heights started landing exclusive distribution deals with top Nigerian celebrities. In 2016, it secured a distribution deal for a book about popstar 2Baba Idibia. In 2017, another deal, for on-air personality Toke Makinwa's memoir On Becoming. In less than three weeks, it sold over 5,000 copies—a good number for a book primarily available online. The bookstore has hosted readings with major writers, including Wole Soyinka, Chigozie Obioma, Niyi Osundare, and Ayobami Adebayo, and, in 2018, current World Trade Organisation DG Ngozi Okonjo-Iweala. The growth led to business connections with publishing houses in the UK and US, and eventually credit lines.
Then came recognition. In 2020, Eyinade was nominated for The Future Award Africa Prize for Literature. Last year, the Vice President Yemi Osinbajo visited Roving Heights on a tour. This year, a scene in the Ndani TV series Love Like This was shot in a Roving Heights Lagos bookstore, the characters discussing romance and picking books to read—a refreshing scene for a Nollywood production.
While Eyinade did all these, she had a slight identity crisis about fitting into the literary scene. She didn't talk or dress like she'd saw writers do. Her interest in writing was limited to nonfiction. "I just realised I am an anomaly and I have an entrepreneurial interest in books," she said. "Mine is a passion, and I need to make sure it's profitable."
She was in Surrey when we spoke, where she had just completed her MBA. I asked her if she would open a UK branch for Roving Heights. "Before nko!" she said. ♦
"Why Tobi Eyinade Built Roving Heights, Nigeria's Biggest Literary Bookstore" appears in The Next Generation special issue of Open Country Mag, profiling 16 writers and curators who have influenced African literary culture in the last five years, curated and edited by Otosirieze Obi-Young.