When Troy Onyango started Lolwe, he wanted it to be a project with few limitations. The magazine, based in Kenya, would cater not only to African writing but to Black writers in the Caribbean as well. The name itself—taken from Nam Lolwe, the traditional name for Lake Victoria—meant "endless water."
"The Pan-African literary space has always and will continue to need more platforms that curate work," he said in an interview with the Nigerian writer Ope Adedeji. "There are so many stories that aren't being told yet just because the platforms are not enough. With Lolwe, I wanted to read work that is bold and challenges the set-in-stone/traditional ideas of storytelling—both in language and themes. I wanted to see what a conversation between the African and Caribbean and Black diaspora would look like."
In its two and a half years, Lolwe has published five issues, with contributors from over 40 countries. It is deliberate. The cultural focus on the literary powerhouses—Nigeria, South Africa, Kenya, among them—has not deterred it from seeking work from lesser known regions. The magazine has received over 2,000 submissions—with an acceptance rate less than eight percent. It is part of the joy, Onyango told me, reading submissions from across the continent.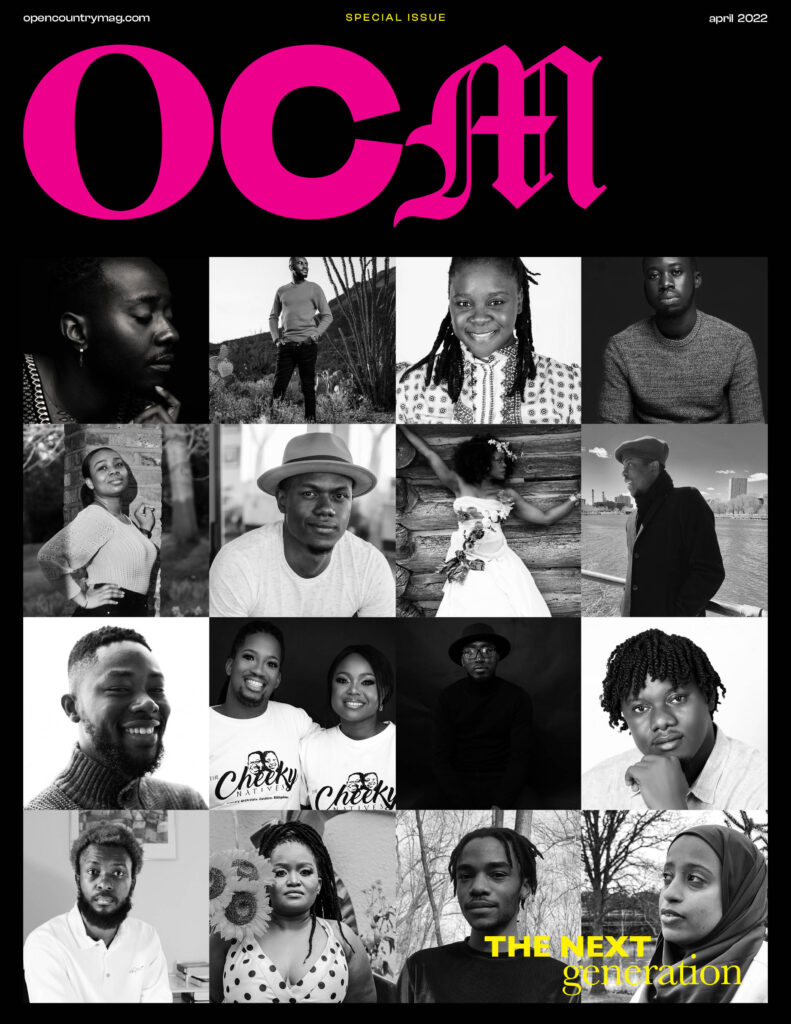 Onyango had always wanted to be a curator, but he only got there by becoming a writer first. When, in 2016, he submitted a short story to Harvard University's Transition, and it was nominated for a Pushcart Prize, it felt like a "fever dream." Later that year, he won the inaugural Nyanza Literary Festival Prize and was shortlisted for the Morland Scholarship. "Becoming a writer was accidental," he told me, "then in 2016, I was on a roll."
The African literary scene then was filled with young writers, many of them in their early 20s, who connected mostly on Facebook. They shared poems and short stories on the platform through initiatives like Short Story Day Africa's Writer Prompt. Literary festivals around the continent became avenues to connect with older writers. Spaces like Writivism bridged the gap of experience through writing workshops and mentorships.
Onyango would take buses to Kampala, the Ugandan capital, to attend the Writivism Festival. Then he visited Lagos for six weeks at the Ebedi International Writing Residency. He would also attend workshops by the Caine Prize, Jalada, and the Miles Morland Foundation. For his dreams of curation, he looked to issues published by Saraba and Kwani?, and to the late Binyavanga Wanaina, who became an influence.
It was at this moment, when his writing was garnering an audience, that he first thought of creating a magazine. He was 23. He reached out to the writer Carey Baraka, who reached out to another, Alexis Teyie. The three met in a cafe with four more writers and agreed on the name Enkare Review, after Enkare Nyirobi ("becoming Nairobi"—a place of cool waters), the traditional name of Kenya's capital city, Nairobi. Enkare Review became a full-fledged project with the formation of a Collective, which numbered a total of 12 Kenyan writers. With Onyango as managing editor, the Collective ran Enkare Review.
The magazine received over 300 submissions for its first issue. Its republication of a Junot Díaz short story put it in the spotlight, as did a later interview with The New Yorker editor David Remnick. It published more notable authors, including Maaza Mengiste and Taiye Selasi. "The pieces we published went through several levels of editing," Onyango told me.
Enkare Review's appeal to the younger generation of African writers was evidence that there were many voices waiting to be heard, but few career-elevating places to get published in.
Almost two years later, Onyango would walk out of Enkare Review. A complicated bust-up with the rest of the Collective followed. They stated that he'd deleted the website. He stated that they'd tried to shut him out of the magazine he started. The controversy spiraled out of hand and damaged reputations. Another, unrelated controversy, months after the Collective resumed operation, led to the demise of the magazine. The general observation in the African literary scene was that projects run by Collectives did not seem to last long.
After the public criticism, Onyango went offline and worked on his short story collection and novel. He got an MA in creative writing from the University of East Anglia, on a scholarship from the Miles Morland Foundation.
It was January 2020 when he told me he was thinking of launching another magazine. The mistakes he made at Enkare Review became lessons for Lolwe. He was looking to give the new platform historical context. He went back to issues of two 1960s magazines, Black Orpheus and Transition. Then he revisited some modern African publications—Bakwa, Saraba, and Chimurenga—as well as international ones—Granta and The Paris Review—to identify their best practices.
But even as Lolwe has progressed, not everything is seamless. The burden of paying writers remains. "As a writer myself, I understand the amount of time and creative energy that goes into every short story, poem, essay, or visual art," Onyango said. "I acknowledge the value because I know how hard it can be to create work. That's why it is important to me that artists get paid for their work, always."
Funding has long been a challenge in African literature. Producing a single issue of Lolwe costs close to $2,000. Opting for donations and a subscription model, like the magazine does, is a difficult terrain.
"Running Lolwe demands 120 percent from me," Onyango said. He built the website himself and spends time formatting the backend to stop technical issues. "It's like having a baby, it takes and takes."
His own writing, meanwhile, has been giving. His collection of stories, For What Are Butterflies without Their Wings, is forthcoming this year from Masobe Books in West Africa and Jahazi Press in East Africa. His shortlisting for the AKO Caine Prize last year, for a story in Doek!—and that of Doek! editor Remi Ngamije whose own story appeared in Lolwe—paved the way for a New York Times overview of a group of African literary magazines. It was a publicity gift for Lolwe.
Onyango is speaking to me from London, where he is studying for an MA at the School of Oriental and African Studies. For him, Lolwe is meant to serve a bigger purpose than only publishing new writing. Despite the challenge of funding, the magazine launched Lolwe Classes, where notable African authors—veterans including Leila Aboulela, Chike Frankie Edozien, Yvonne Adhiambo Owuor, and Diriye Osman, and new voices such as Remy Ngamije and Suyi Davies Okungbowa—teach fiction, poetry, and nonfiction workshops. Yet his plans loom bigger. "The work is hard but it must be done," he said. ♦
"Troy Onyango on Lolwe & Literary Magazine Publishing in Africa" appears in The Next Generation special issue of Open Country Mag, profiling 16 writers and curators who have influenced African literary culture in the last five years, curated and edited by Otosirieze Obi-Young. The issue comes with two covers.